Blade Runner 2049, while critically acclaimed, wasn't quite the box office smash that longtime fans of its iconic predecessor hoped it would be. Director Denis Villeneuve is still wrapping his head around why the movie underperformed, but the original film's director has an idea of why it didn't work.

Ridley Scott recently weighed in on Blade Runner 2049's lackluster reception while promoting his upcoming film, All the Money in the World. During an interview with Vulture, Scott said there was one glaring issue with the final product. It wasn't about the characters or plot—the latter of which he takes a fair amount of credit for, as you'll see below—but rather the problem of how to keep butts in seats.
"I have to be careful what I say. I have to be careful what I say," Scott whispered, which he immediately followed by saying: "It was fucking way too long. Fuck me!"
Blade Runner 2049 clocks in two hours and 44 minutes, almost an hour longer than the first Blade Runner film. That might be a blessing for diehard fans of the original, who waited decades to see the story continued on the big screen. But that does make it more of a risky commitment for casual viewers—especially those who didn't care for the original film, or perhaps never saw it.
This is especially surprising seeing as how Scott went on to say that "most of the script" was his. Scott served as a producer for the film, and was instrumental in getting it made in the first place, but he doesn't have a writing or story credit. He said he chose not to take credit, because to request credit would mean having had to tape himself during all his sit-downs with the writers to prove he was "part of the actual process." So, what part of the story does he claim he was responsible for? Well, a big chunk of the good stuff.
G/O Media may get a commission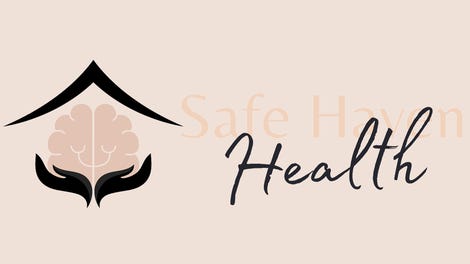 Addiction counseling
Safe Haven Health
Said Scott:
The big idea comes from Blade Runner. Tyrell is a trillionaire, maybe five to 10-percent of his business is [artificial intelligence]. Like God, he has created perfect beings that, for all intents and purposes, there is no telling the difference from humans. Then he says, "You know what? I'm going to create an AI. I'll have a male and female, they will not know that they're both AIs, I'll have them meet each other, they will fall in love, they will consummate, and they will have a child." That's the first film. The second film is, what happens to the baby? You've got to have the baby, you can't have the mother, so the mother has to inexplicably die four months after she breastfeeds. The bones are found in the box at the foot of the tree—that's all me. And the digital girlfriend is me. I wanted an evolution from Pris, who is inordinately sexy in the original, right?...I shouldn't talk. I'm being a bitch.
Perhaps someone should have warned Scott to be careful what he said.
[Vulture]