Showrunners David Benioff and Dan Weiss offer more hints about how the latest season of Game of Thrones will adapt its source material. Chronicle's Dane DeHaan explains his mindset for playing the new Harry Osborn in The Amazing Spider-Man 2. Plus everything you need to get ready for the next episode of Doctor Who! Spoilers from here on out!
Top image from World War Z.
Captain America: The Winter Soldier
Legendary actor Robert Redford confirmed that he would be appearing in the film, although he didn't say what role he would play — one rumor suggests he will play a S.H.I.E.L.D. member named Pierce. He did offer this explanation as to why he was interested in appearing in the movie in the first place:
"I'm doing this film because it's different. It's a new thing for me... I think these films are really powerful. I think they're great. This is the kind of film I would have loved to see as a kid... I like the idea of stepping into new territory. I'm excited by it. I also think it's a good bunch of people who really know what they're doing."
The Amazing Spider-Man 2
Chronicle star Dane DeHaan discusses his role as Harry Osborn in the upcoming Amazing Spider-Man sequel:
I'm interested in it because I love superhero movies. The part is extremely complex and complicated. The people involved are people I really want to work with. It's just another really great challenge. And I get to make a movie on a scale that I've never really made before and experience what that's like. What I love to do is act, and what I've really gotten into lately is making movies. I just want to continue to do that and continue to grow. If those movies happen to have a huge built-in fanbase, that's a great bonus I suppose.


G/O Media may get a commission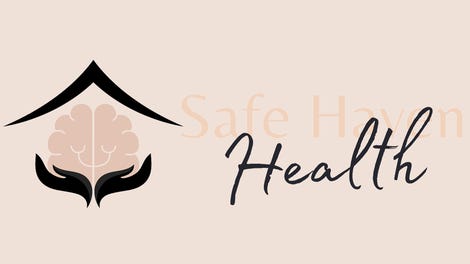 Addiction counseling
Safe Haven Health
[IGN]
World War Z
Director Marc Forster says the decision to reshoot the film's ending was, rather than a signal of a production spiraling out of control, actually just what the project needed:
We shot the movie and put it together and we all felt the ending wasn't what we wanted it to be and could be better. We showed it to the studio, the filmmakers agreed and made a proposal and we went back and did some additional shooting. We are really happy now with the result... It's a different ending, and I prefer it. I think it's more powerful and works in the favor of the story... It was really refreshing and a great thing that we actually redid the ending because I never did that with any of my other movies. But I realized a lot of great directors I admire, from Bergman to Felini, they always were shooting, going to the editing room, shooting again. This process back and forth. And that was a really great thing that we were able to do that and the studio allowed us to do that because it made the movie better and that gave us a different reflection of it. When you're really in it and doing it, sometimes, it gets overwhelming. You might, for a moment, have to take a step back and see how it feels all together.
[/Film]
Doctor Who
Here are two promos for this Saturday's episode, "The Rings of Akhaten," written by Luther creator Neil Cross. [Blogtor Who]
And here are some teasers for the episode:
» A number one hit from 1981 is heard.
» The Doctor likes a particular comic.
» The episode has shades of 'Father's Day' and 'Gridlock'.
» Nice to see a certain relation get a mention.
» You'll see more aliens than you ever have in one single episode of Doctor Who.
» Clara makes a reference to Jenna-Louise Coleman.
I suppose the relation in question has to be the Doctor's granddaughter Susan... though I suppose it could be his daughter Jenny, though I kinda assumed the show had forgotten all about her at this point. [CultBox]
Also, here are some dialogue teasers:
» "If just one of those tiny little things had never happened, I'd never have met you.
» "She's not possible."
» "Life in the universe originated here, on that planet."
» "You're a thousand years old, you must have something you care about."
» "Can you pretend like I'm a space alien and explain?"
Check out the link for more. [CultBox]
Game of Thrones
Showrunner David Benioff discusses the overall structure of season three, especially in terms of how it adapts Storm of Swords:
We always talked about doing the third book in two seasons, but it's not quite that neat. There's not a halfway point in the book where all the story lines break. We're drawing things in from other books and [adding] other plot lines that were implied by the books but not shown. It's trickier in that sense. We could easily write a show about just, say, Bronn [Jerome Flynn]. The Bronn Show.

Is there a theme this season?
We keep coming back to the idea of rise and fall. So much of season 3 is seeing certain characters achieve greater power and some character characters completely fall from power.
And he and fellow showrunner Dan Weiss discuss what the Lannisters face this season:
Weiss: Coming out of end of the last season the Lannisters, with the help of the Tyrells, had won the war. But just because they're not fighting with maces and swords doesn't mean a state of war is not ongoing. The people are still jockeying for position every bit as much as if they were on a battlefield. It's just war by other means … so there's the Lannisters we've loved and now there's Natalie Dormer and Diana Rigg as [Margaery Tyrell and Lady Olenna] and the interplay between those families is so fun. You want to see what happens when they get together.

Benioff: There's a bit more stability because Tywin [Charles Dance] is back. This season everyone knows, with the possible exception of Joffrey [Jack Gleeson], who is really in charge. But there's still a major civil war going on with various combatants. Last season was about protecting the city from invaders; this season the threats are more internal. So there's a lot of sniping going on. You would think that winning a major victory at the end of season two the city would come together.

Weiss: But being at the top just means you're everybody else's target.
[EW]
Episode eight will reportedly be called "Second Sons." [SpoilerTV]
Emilia Clarke hints at Danaerys Targaryen's journey this season:
"She hits the ground running, lets put it that way. Season two was so much about trust and she learned she couldn't trust many people. Season three is her trusting herself and not trusting other people. She has to prove to herself and others that she knows what she's doing. She starts the season with nothing - just the dragons. It's a huge test this season to get the army. It's what she always should have had, basically."
[EW]
True Blood
In case you missed it, here's the first promo for season six. The show has also sets its premiere date for June 16. [Coming Soon]
Person of Interest
The second season finale will reportedly introduce the new recurring character of Mrs. Penn, described as "a powerful, intelligent and wry 50-something femme who never flinches in the face of danger." [TV Line]
Revolution
Here's the trailer that premiered at WonderCon, which includes a bit of footage we haven't previously seen.
Here's the synopsis for episode fourteen, "The Night the Lights Went Out in Georgia," which airs April 15:
ANOTHER BETRAYAL PUSHES MONROE TO THE EDGE WHILE RACHEL MAKES A BIG MOVE TO TURN THE POWER BACK ON – Paranoia strikes Monroe deeply (David Lyons) as Neville disappears and Neville's (Giancarlo Esposito) son Jason (JD Pardo) makes a big decision. Meanwhile, the familial bond between Miles (Billy Burke) and Charlie (Tracy Spiridakos) grows stronger. Elsewhere, Miles experiences romantic attraction with both Rachel (Elizabeth Mitchell) and Nora (Daniella Alonso). And Rachel sets off on her dangerous quest to infiltrate the Tower and restore power to the world before Monroe can ignite a nuclear device.
Once Upon a Time
The description for the next episode, "Lacey," which airs April 21, can be found below. You can also check out some official behind-the-scenes photos for the episode right here and some set photos from the filming of future episodes right here. [KSiteTV]
Mr. Gold enlists the aid of David to help him try to jog Belle's now cursed memories and get her to love him again; and when it is revealed that the magic beans Anton (Jorge Garcia, "Lost") and the dwarves have been harvesting have begun to grow and could possibly transport everybody home, Emma is torn over whether she would want to live in fairytale land or stay in our world. Meanwhile, in the fairytale land that was, Rumplestiltskin forces Belle to accompany him on a hunt to kill a thief, whom she had freed in the name of mercy.
Arrow
Episode twenty-two will reportedly be called "Darkness on the Edge of Town." [SpoilerTV]
The Vampire Diaries
Here's the promo for this Thursday's episode, "Pictures of You."
Being Human (US)
Here's a sneak peek at the first four minutes of tonight's episode, "Always a Bridesmaid, Never Alive."
Star Meagan Rath previews the final two episodes of season three:
"Things are coming to a head right now, especially for Sally. She's made this decision that she's going to let herself die and decompose, and next week's episode, that does happen, and she goes through Donna's door and faces her, so there's a big showdown. More people are involved than you think will be. A lot of people are involved."
Costar Amy Aquino also hints at what's ahead for her character Donna:
"[I]t doesn't necessarily turn out all that well for me. In this upcoming episode, you get a little inkling about my past. We give you a little bit of my résumé, which is kind of great, goes back to some really iconic witches. I come from some very good witch stock, well educated, et cetera. …You don't get to see it so much, but you're definitely going to hear about it in the episode that's coming up."
[Examiner]
And Rath explains how this season's endgame builds on themes explored throughout the show's run:
"For the last two years, we've seen these characters strive so hard to just retain a sense of the life that they've lost and they've wanted so bad just to fit in and this season they've gotten what they wanted, and I think we're kind of realizing that we're in for more than we bargained for. I think that to have the life that we really want comes at a big price, and it's kind of tragic because I don't know that these people will ever be happy in the way that they once were when they were human, and that's really what drives them, but I don't know that it's possible for them."
[Examiner]
Falling Skies
Here's the footage that screened at WonderCon.
Beauty and the Beast
Here's the promo for the next episode, "Heart of Darkness."
Additional reporting by Katharine Trendacosta and Charlie Jane Anders.