A small suborbital rocket from Colorado-based company UP Aerospace failed shortly after its launch on Monday, exploding seconds after liftoff over the New Mexico desert. The rocket was carrying over a dozen student experiment payloads for NASA, as well as the cremated remains of a late NASA astronaut.

Astronomers Could Soon Get Warnings When SpaceX Satellites Threaten Their View
Update: May 3, 5:17 p.m. ET: In an emailed statement, Celestis announced that all 120 flight capsules included in this mission "are safely in the hands of launch personnel and will be returned to us awaiting our next flight as soon as UP and Spaceport America complete their investigation and any required fixes are implemented." The company says that, while the rocket was destroyed, the Celestis payload "was unharmed and will be able to be relaunched." Read more about this developing story here.
Original article follows. 
UP Aerospace's SpaceLoft XL rocket launched at 12:45 p.m. ET on May 1 from Spaceport America. Around three seconds after ignition, the rocket suffered an anomaly and was destroyed in flight, KVIA-TV reported.
The rocket was packed with 13 payloads from NASA's TechRise Student Challenge—a series of science and technology experiments created by students from the sixth to 12th grades.
"NASA has been a strong supporter of commercial suborbital spaceflight for over a decade," Christopher Baker, program executive for the Flight Opportunities program at NASA's Space Technology Mission Directorate, said in a statement. "Despite the collective experience of the industry, today is another reminder of the many things that must go right on any spaceflight."
A total of 117 payloads were selected as part of the TechRise challenge, of which 13 were included in this flight. "While this is obviously a disappointing outcome for today's flight, that should not diminish the work it took to get here," Baker said. "Each of these TechRise student teams should be proud of their accomplishment in delivering an experiment for launch and we will be working on future opportunities for them to see their experiments in space."
SpaceLoft was also carrying the Aurora Flight mission for Celestis, a company that specializes in space memorial services by launching cremated human remains on microgravity journeys. The Aurora Flight included the remains of NASA astronaut Philip K. Chapman, who died in April 2021. Chapman, an aural/radio physicist, supported NASA's 1971 Apollo 14 mission to the Moon as its mission scientist. The cremated remains of chemist Louise Ann O'Deen were also aboard.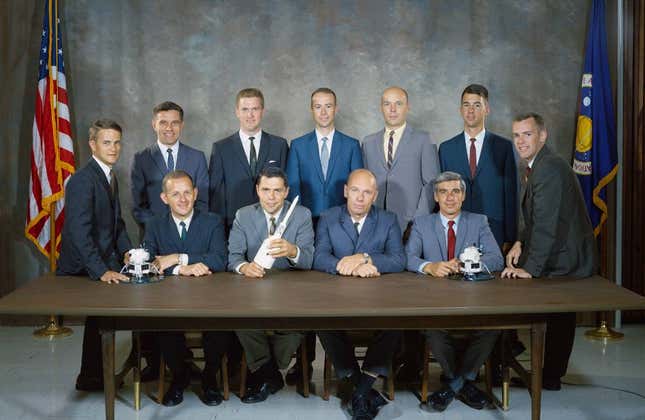 Chapman was born in Melbourne, Australia, and became the first Australian-born American astronaut when he was selected for NASA's Astronaut Group 6, the space agency's second group of scientist-astronauts. Although he never got to go to space himself, Chapman was an Apollo-era astronaut who helped NASA prepare for the lunar missions.

"Regarding today's launch: We are reviewing the details and the video with UP Aerospace. As soon as we have clearance from them about the details and the video itself, we will share all of that information with families via email," Celestis wrote on Twitter.
Smartly, the company only packs a "symbolic portion of cremated remains or DNA sample," from its participants, so Celestis has promised to book another flight for the families of those involved in the failed mission. "All participants aboard Aurora will be offered a complimentary reflight, per their contract with us, on our next Earth Rise mission, named Perseverance Flight," the company wrote on its Facebook page.
"We have full confidence that UP Aerospace will find and fix the problem and we look forward to flying again with them when they are ready," Charles Chafer, Celestis co-founder and CEO, told Gizmodo in an email.
UP Aerospace did not immediately return Gizmodo's request for comment.
This post was updated to include the statement by Celestis CEO Charles Chafer. We also removed language to suggest that the cremated remains were destroyed as a result of the flight anomaly.
For more spaceflight in your life, follow us on Twitter and bookmark Gizmodo's dedicated Spaceflight page.