We've got a slew of promo pictures from Ronald D. Moore's Virtuality two hour TV premiere, whose release date has moved up. So take a gander at the faces who will be slipping in and out of their own virtual worlds, while on a long trip into the black.
G/O Media may get a commission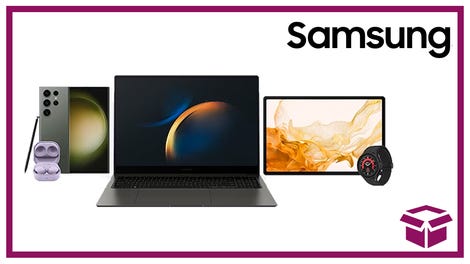 24 hour deals
Discover Samsung - Daily Deal
The possible series (possible), which will be airing as a two-hour TV movie on Fox, follows a crew who is on a 10-year mission, all the while visiting their own virtual reality dream sequences and having their lives taped and aired back on Earth for reality TV. I'm actually really excited to see what Jimmi Simpson and Clea DuVall are going to bring to the table, since both actors are pretty good at "troubled and disturbed" character acting. Yes that's McPoyle I'm talking about, so we're rooting for positive feedback from the audience and maybe, just maybe, it will come back as a series. But probably not.
The crew of the Phaeton is approaching the go/no-go point of their epic 10-year journey through outer space. With the fate of Earth in their hands, the pressure is intense. The best bet for helping the crew members maintain their sanity is the cutting-edge virtual reality technology installed on the ship. It's the perfect stress-reliever until they realize a glitch in the system has unleashed a virus on to the ship. Tensions mount as the crew decides how to contain the virus and complete their mission. Meanwhile, their lives are being taped for a reality show back on Earth
Virtuality will air Friday, June 26 8 PM on FOX.