Here's an interesting concept that we hope sees the light of day: take a low end projector and put an ipod dock on it so you can watch your 5G's videos on the wall. The iProjector, which gets minus points for its unoriginal name, comes from Ion Audio, a subdivision of turntable and audio equipment maker Numark. Ion is a bit of a secret. They make fun little gadgets, including...
a dual deck, mixing CD player, USB guitars, etc. Excellent, creative stuff.
The iProjector should be just as fun, but also affordable. It has...unspecified inputs, but we're guessing its limited to standard vid, maybe VGA, and if you're lucky, component. The 800 by 600 pixel setup does 1000 lumens of light, making it good enough for the 640 by 480 movies you'd buy in iTunes. In the end, its very novel, but let us remind you that projectors are high end sexy gadgetry, even in their cheapest form. So buying one just because it's an iPod accessory is probably not the smartest thing one could do.
iProjector: It's not a great idea, but at least its a new one.
iProjector [Consumer Electronics Daily News]
G/O Media may get a commission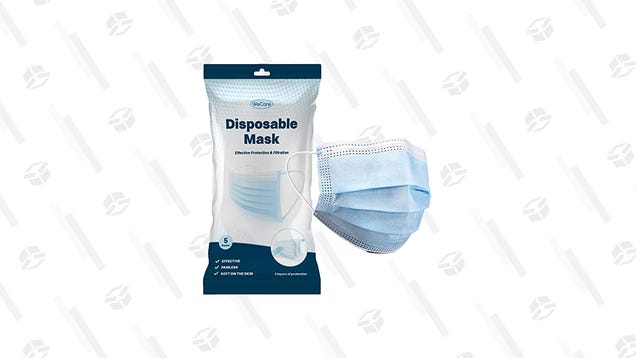 WeCare Disposable Masks With Elastic Earloops- 5 Pack