Over the last couple of years, Samsung's compact, semi-pro cameras have started getting really good. Or they take great photos, anyway. But they've been hindered by annoying little details that make you go ARRRRGH.
The Samsung NX20 packs the same burly sensor as last year's NX200, and it adds Wi-Fi to feed your Internet addiction. Did Samsung finally build a camera you'll want to buy?
What Is It?
A $1100 mirrorless, interchangeable-lens camera with a digital viewfinder, a DSLR-sized APS-C sensor, and Wi-Fi features.
Who's it For?
The enthusiast photographer who wants DSLR performance in a (slightly) smaller, lighter package.
G/O Media may get a commission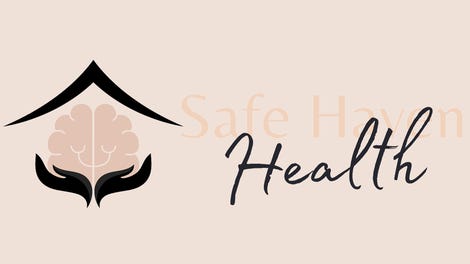 Addiction counseling
Safe Haven Health
Design
The NX20 has a larger body than other mirrorless cameras, and its sturdy build and slew of buttons feel more like a DSLR. It has a pop-out LCD, a pop-up flash, and an electronic viewfinder.
Using It
For such a small camera, ample buttons make adjusting shooting settings a breeze. No more menus. As with the Samsung NX200, the slow autofocus is a drag. On the upside, the camera can shoot continuously, very fast, and the photo quality is excellent.
The Best Part
It handles like a larger, more expensive camera—most of the time.
Tragic Flaw
Buggy firmware that makes the camera unreliable.
This Is Weird...
Wi-Fi is nice, but the ability to quickly post to Facebook feels like a throwaway feature on a high-quality camera like this one.
Test Notes
• The camera was used regularly for several weeks in both automatic and manual modes.
• This camera's performance is spectacular until it unexpectedly flips out on you. Even after upgrading the firmware, problems cropped up. It's something different every time. Once the electronic viewfinder didn't shut down when the camera turned off. If you didn't notice, you'd drain the battery to death. Another time, the camera, in the words of Samsung PR, "flipped a pixel," causing the photo to come out with kaleidoscopic colors. Not the desired effect (even if it looked cool). Yet another time, the camera's flip-out LCD stopped displaying the image when adjusted at certain angles.
• When the camera's not screwing up, it takes sharp, beautiful photos in most reasonable conditions.
• As electronic viewfinders go, the one on the NX20 looks pretty darn good. It's even better than the viewfinder on Sony's excellent NEX cameras.
• The LCD is beautiful and useful. The camera's fantastic pop-up dashboard interface shows you all of your shooting settings and allows you to quickly make adjustments. Very nice design.
• Photographers love buttons and hate menus. Good job, Samsung.
• The NX20's larger body and beefy price tag could almost make it a small DSLR. Except that a DSLR would have a real autofocus sensor. If the camera's going to be this big and expensive, it would be better to have a mirror and improved performance.
• As with all new Samsung cameras, the NX20 can connect to the Internet, social networks, computers, and smartphones via Wi-Fi. Why, Wi-Fi, why? Sure, smartphones can post photos to the internet instantaneously, but that's not what people want from a high-quality, semi-pro camera like the NX20.
• The camera shoots 1080p video, but it's nothing special.
Should You Buy It?
It hurts to say it, because this camera is so good much of the time, but the NX20 is not good enough to cost $1100. It's too big to be compact, and too expensive to have these problems. The photos are lovely, and the design is excellent, but unfortunately, the buggy firmware and sluggish autofocus makes the camera feel unpolished. Wait for Gizmodo's review of Canon's T4i before you make a purchase at this price—or consider saving a few hundred bucks and going for the Panasonic Lumix GX1.
• Price: $1100 w/18-55mm lens
• Sensor: 20.3 megapixel, APS-C
• Max ISO: 12800 (standard)
• Image:
• Video: 1920 x 1080/ 30fps
• Screen: 614,000 dot, 3" LCD
• Weight: 12 ounces w/o battery
• Gizrank: 3
Additional photography and editing by Nick Stango