Rumors of a remake of the eighties robot comedy Short Circuit have been circulating for over a year, but yesterday the project just got a lot more serious with the announcement of an experienced comedy screenwriter.
Screenwriter Dan Milano comes to the project with the kind of comedy background that gives me some hope for this project. He co-created and voiced the title character on the cult classic Greg The Bunny, and he's currently writing for the geeky awesomeness that is Robot Chicken.
G/O Media may get a commission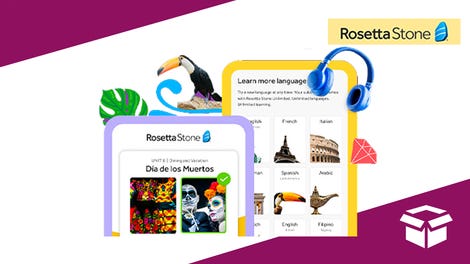 Extra 20% off
Rosetta Stone Lifetime Subscription - All Languages
The 1986 film follows the adventures of Johnny 5, a military robot who develops a personality after a lightning strike and goes on the run from his creators with the help of an animal-lover and Steve Guttenberg. David Foster, one of the producers of the original Short Circuit, will also be producing the remake, and he stressed the film will be acknowledging the massive strides the robotics field has made in the last twenty-three years:

"We're bringing Number 5 into the 21st Century and taking advantage of the improvements in robotics that are so massive that robots are now performing heart surgeries in hospitals."
I'm going to just go ahead and assume that means the new Johnny 5 will perform a wacky heart surgery at some point in the film. Foster also stressed the robot's iconic design will remain the same. That presents an unusual problem, as that design is now recognizable to younger viewers as that of Wall-E, raising the very real probability that audiences will think the new Short Circuit is ripping off Pixar. Foster dismissed this potential problem with a shockingly upbeat attitude:

"We think of 'Wall-E' as an extended trailer for our film, because it's the same face."
You know, it takes almost unimaginable chutzpah to dismiss a movie as beautiful and powerful as Wall-E as nothing more than a promo for the Short Circuit remake. Between Dan Milano's comic pedigree and David Foster's comments, we just might have the most exciting pairing of a funny writer and an insane producer since Kevin Smith and Jon Peters teamed up for Superman Lives. If nothing else, I'm guessing some good stories are going to come out of this.
[Variety]