The latest of the seemingly endless iterations of Sony NEX interchangeable lens cameras is the NEX-3N. At $500 including kit-lens, Sony is shooting for the lower end with this one—primarily people who are just stepping up from a smartphone or compact point-and-shoot. We got a chance to toy around with the new camera today at the American Museum of Natural History. First impression? Adorable.
The NEX-3N is a replacement for the NEX-F3, packing the exact same 16 megapixel APS-C sensor, but in a body that is smaller and lighter. And whoa, is this guy small—really small. That's pretty much the story with the NEX-3N. Most of the other features, the image quality (good), the autofocus (decent), are all the same.
What is different? For one thing, the LCD is a meager 460,000 dots vs the 921,600 on all the other NEX models. Not cool, but that does allow for a better battery life than the F3. Other internal differences are minor, like a tad slower burst rate than the F3, at 4 fps versus 5.5. Not a big deal.
G/O Media may get a commission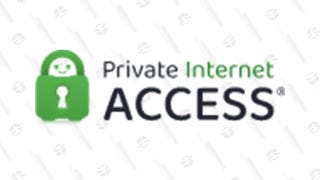 $3 per month
Private Internet Access | 2 Years + 2 Months Subscription
The 3N handled well despite its small size. The side grip is slim, but just big enough for your hand to really latch onto. The buttons all felt familiar and totally adequate. The addition of a zoom lever on the camera body—a first for interchangeable lens cameras—worked fine and didn't get in the way, but it still makes way more sense to use the faster rocker found on the actual lens.
As with a lot of the lower-priced mirrorless cameras, a lot depends on the lens. Sony's powered 16-50mm f/3.5-5/6 is pretty, but as with all kit lenses, it won't produce the tack-sharp photos that you might get from more expensive glass. You should always be prepared to invest in more lenses, because using an interchangeable lens camera with nothing but the sorry kit lens doesn't make a ton of sense.
With each new model of NEX camera that Sony pushes out, it's trying to capture some golden nugget of the market that their researchers think will come crawling if they only include this one magical feature. Waste of time? Maybe! But at least it gives us choices. And if you choose the NEX-3N, it'll be almost entirely because of its size and price.