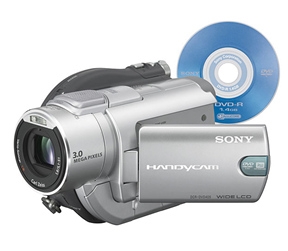 Our beloved and ever-helpful second cousins twice removed at Lifehacker point us to Sony, offering a unique deal on camcorders that's good until the end of this month. Take a look:
"Trade-up a qualifying camcorder, Sony or not, and get an e-coupon to spend at sonystyle.com. Start by finding the value of your old technology with our Trade-up estimator, then send it send it right to us with a prepaid UPS shipping label. After receipt and verification (approximately two weeks) we will send you an e-coupon via email."
Nice way to get a Sony camcorder, or any of the other coolnesses at Sony Style at a bargain price. Taking a look at the Trade-Up Estimator, you might find yourself paying $100 less.
Sony Trade-Up Offer [Sony, via Lifehacker]