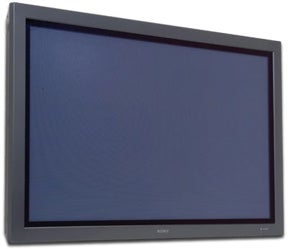 It's been awhile since Sony backed out of the plasma market, but rumor has it that the Japanese giant is hoping to set up a joint plasma venture with Fujitsu Hitachi. Fujitsu is looking to kick out 3.6 million plasmas this year in the hopes of catching up to LG and Samsung, and it looks like Sony wants in on the action. Sony's Bravias have held strong, but revenue-wise Royal Philips and Samsung have dominated the global LCD market. If Sony goes through with the idea, it'll put them right up there with the likes of Philips and Samsung who offer both flavors of TVs to its consumers. Always good to have options.
UPDATE: A Sony spokesperson informs us that this rumor is false.
"Sony will concentrate on LCD and projection TV business, and there is no plan to resume PDP TV business at present."
Sony Rumored to Be in Talks with FHP [DigiTimes via Gadget Lab]