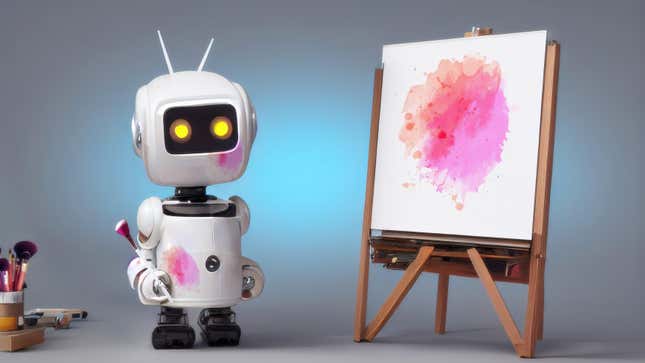 An entry into the World Photography Organization's Sony World Photography Awards has brought new attention to the conversation around AI-generated art. After artist Boris Eldagsen entered his AI-generated piece "The Electrician" into the art contest and won, he opted to turn down the prize.

ChatGPT's Creator Buddies Up to Congress | Future Tech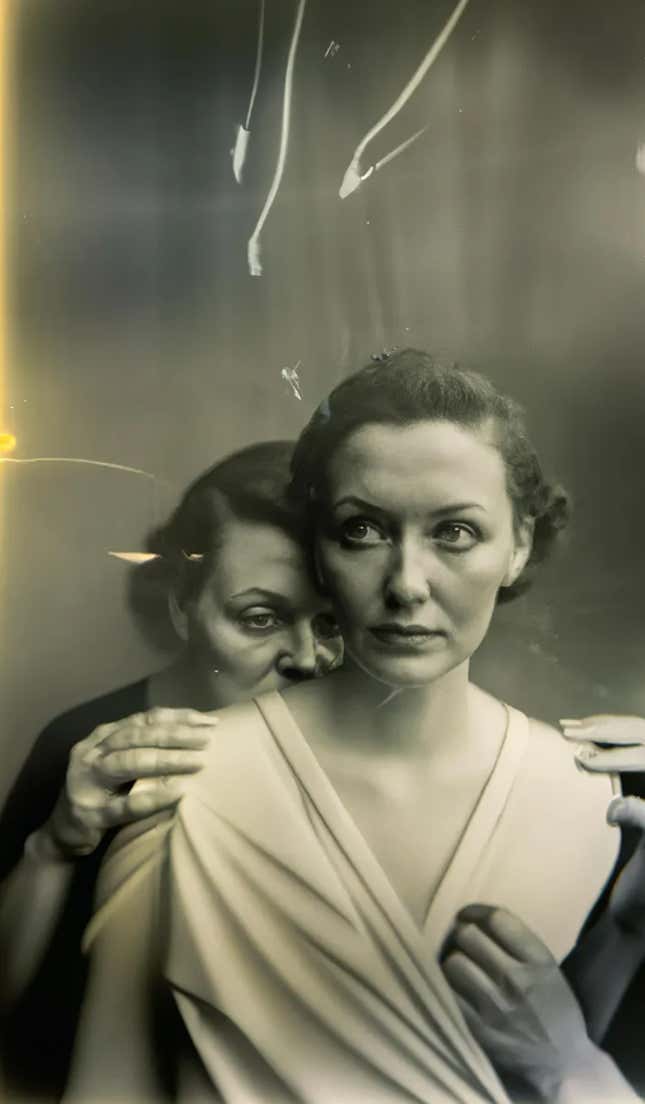 "The Electrician" features two women—one leaning her face on the other's back—in a grainy sepia tone with streaks of light that recall the "spirit photography" of the early 20th century. It's a beautiful work of art that showcases clear talent from the artist, except the work was created in collaboration with an AI used by Eldagsen, who refers to himself as a "photomedia artist" on his website. Eldagsen entered the Open Category at the Sony World Photography Awards according to his website and won with "The Electrician." As a winner, Eldagsen would have received photography equipment from Sony, inclusion in a World Photography Organization's book and exhibit, as well as plenty of exposure for his career.
"I have been photographing since 1989, been a photomedia artist since 2000. After two decades of photography, my artistic focus has shifted to exploring the creative possibilities of AI generators," Eldagsen wrote on his website. "The work SWPA has chosen is the result of a complex interplay of prompt engineering, inpainting and outpainting that draws on my wealth of photographic knowledge. For me, working with AI image generators is a co-creation, in which I am the director. It is not about pressing a button—and done it is."
As Peta Pixel reports, the World Photography Organization announced the awards winners on March 14, with Eldagsen being among the finalists. A month later, on April 13, Eldagsen announced on his website that he would not accept the award. As Eldagsen writes in his announcement, he applied to the contest as a "cheeky monkey" looking to test if "competitions are prepared for AI images. They are not."
The World Photography Organization decried Eldagsen's stunt in a statement sent to Gizmodo, saying Eldagsen had claimed "co-creation" of the image in conjunction with an AI prior to winning. "Given [Eldagsen's] actions and subsequent statement noting his deliberate attempts at misleading us, and therefore invalidating the warranties he provided, we no longer feel we are able to engage in a meaningful and constructive dialogue with him," the statement reads.
The conversation around the applications of AI has seemingly come to a head in recent months, and Eldagsen was not the first artist to win a competition with AI. In August of last year, Jason Allen submitted his piece, titled Théåtre D'opéra Spatial, to the Colorado State Fair Fine Arts competition, and he won. In that case, the artist was happy to accept the accolades.
As the AI boom continues, there has been a substantial rise in AI-generated art, with Runway's Gen-2, and the infamous DALL-E 2 from OpenAI demonstrating how easy it can be for a computer to create video and images from text. The issue with most of these generators is their clear tendency to lift pre-existing (often copyrighted) material from other sources, only to Frankenstein it into an original piece of art.
Want to know more about AI, chatbots, and the future of machine learning? Check out our full coverage of artificial intelligence, or browse our guides to The Best Free AI Art Generators, The Best ChatGPT Alternatives, and Everything We Know About OpenAI's ChatGPT.
Update April 17 11:50 a.m. EST: This article was updated to include a statement from The World Photography Organization.