Sony Japan has updated their low-end Bravias with two M-Series LCD TVs. The 20-inch KDL-20M1 and 16-inch KDL-16M1 share common technology, with 1366 x 768 pixel screens with a 178-degree viewing angle, and an updated Bravia 2 video engine. The fun starts with the colored frames these TVs have: Sony seems to have picked colors that match as many bunnies as possible from their awesome commercial.
G/O Media may get a commission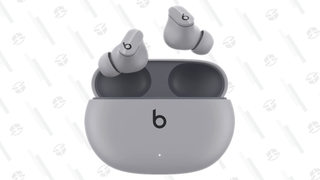 The 20-inch 20M1 has a 1,200:1 contrast ratio, 2 x 5W speakers, consumes 67W of power and measures 20.9 x 6.7 x 15.6 inches. The smaller 16M1 has a better 1,800:1 contrast, 3W speakers, uses 56W of power and measures 16.9 x 6.7 x 13.4 inches. Both have BS110 digital tuners, terrestrial analog tuners, a pair of HDMI inputs, composite input, analog audio in/out, optical audio out and, curiously, an ethernet port.
The available color schemes are six basic shades with traditional silver/black bezels, and a suite of eight special editions, some of which have tinted bezels around the screen as well as colored frames. Available March in Japan, for $1000 for the 20-inch and around $830 for the 16-inch. [AV Watch]