All Cassius Green wants to do is make enough money to get by. The main character of Sorry to Bother You needs to pay off four months of back rent to his uncle. In order to get that money, though Cassius winds up taking a trippy, fantastic odyssey through today's horrible socioeconomic realities.

Played by Lakeith Stanfield (Atlanta, Death Note, Get Out), Cassius isn't all that different from someone you probably know. Slightly adrift and affably purposeless, he lies on his resume to get a telemarketing job. He's dating Detroit, an outsider artist played with sultry verve by Tessa Thompson (Thor: Ragnarok), and generally just wants to chill and hang out. His new gig at Regal Telemarketing initially comes across as a mash-up of everything awful about cubicle farm life: too-intense bosses who spout buzzword-salad motivational speeches, work he doesn't care about, and laughably unfair wages. Cash's cold calls to random folks are where Sorry to Bother You really starts feeling surreal. His desk drops into the physical spaces of unsuspecting people as they have dinner or make love, scrambling to hang up on the sales spiel as quickly as possible.
However, a conversation with an older, don't-give-a-damn co-worker introduces Cash to a talent he didn't even know he had. The cubemate—Danny Glover, in a riotous scene-stealing turn—tells Cash he needs to channel his White Voice. It's not what white people actually sound like, he says; rather, it's sounding like you don't have a care. It's what they wish they could sound like. Cash proves to have an uncanny knack for using his White Voice to close sales and soon leaves the dreary environs of the plebeian rank-and-file for the shiny elevators of the Power Callers. In the Power Callers' high-rise offices, it's "white voice at all times," as Omari Hardwick's Mr. ____ (yes, his name is actually a blank space) tells him.

Cash's upward mobility puts him in the middle of a tense labor dispute between colleagues led by Squeeze (The Walking Dead's Steven Yeun) and Regal Telemarketing's management flunkies. He had previously planned to be a part of the union organizing, but suddenly finds himself loathe to give up the life of comfort he has as a Power Caller. Even when he learns that he's using that White Voice to sell weapons and cheap labor to build smartphones, he still doesn't care. When he crosses the picket line, his relationship with Detroit falls apart and video of a soda-can assault on his body vaults him into viral internet fame. Cash's entree into the world of moneyed mogul Steve Lift (Armie Hammer) comes via a bacchanalian party, where he's forced to rap and later stumbles onto bleeding-edge experiments designed to exploit workers and keep the ultra-rich in their mansions.
There are shades of The Twilight Zone and Repo Man in Sorry to Bother You, as well as the classic Eddie Murphy "White Like Me" skit from Saturday Night Live. Written and directed by Boots Riley—best known as part of activist rap group the Coup—the film builds a darkly humorous mirror universe out of foul ingredients harvested from real-world economic disparity. Advertisements from a company called Worryfree promise a convenient all-in-one lifestyle where you can live where you work, with meals provided by the company, but it's really just slavery with better marketing. When Cash tries to use his viral fame warn an unsuspecting public, he finds they're too numbed by reality shows like I Got the Shit Kicked Out of Me, where people sign up to get their butts whupped for no other reason than fleeting celebrity. Steve Lift's sinister plan for Cash uncomfortably echoes the way that radical leaders get their sharp edges dulled and co-opted by larger hegemonic forces like corporate money and mass media narrative manipulation. These plot points are all based on things that are happening right now, ignored by all of us who don't want to think about the terrible conditions where our everyday comforts are made.

G/O Media may get a commission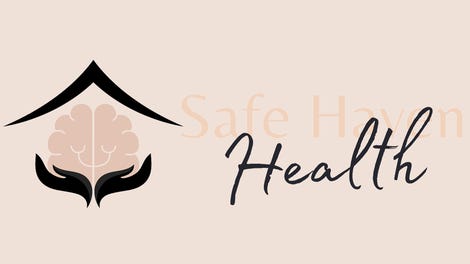 Addiction counseling
Safe Haven Health
Most importantly, Sorry to Bother You doesn't wallow in hand-wringing nihilism. Instead, the science fiction fable tells us that we'll need to radically transform our mindsets and life-work conditions all over the world if we don't want to see monsters in our mirror reflections. It's a scorchingly polemic work that's also hilarious, tender and thoughtful, part of a scifi tradition that warns us about who we let have the power to re-configure the world.

Sorry to Bother You was shown at SXSW this past week and comes out in wide release on July 6.