News that Fox would be releasing a PG-13 version of the hard-R rated Deadpool 2 this holiday season left many of us scratching our heads. Why? What's in it? How will it be different? Well, the film's writers just revealed a few new pieces of information about the film.
Speaking to /Film, writers Rhett Reese and Paul Wernick revealed that while the story of the PG-13 Deadpool 2 won't be different than the R-rated version, it will have plenty for fans of that version to enjoy, even without the curses and violence.
"I think it's not only going to appeal to kids but also to people who love Deadpool," Wernick said. "I think it's subversive enough and fun and creative and something that only Deadpool could do. So I think it's going to be a real joy for not only a whole new audience, but also an audience that has seen and loved the Deadpool movies."
To achieve that, star Ryan Reynolds recently suited up and shot a bunch of new footage for the movie, which was fairly obvious from the image revealed last month of Deadpool with Fred Savage. Here's Wernick.
After Deadpool 2 came out and we were all sitting around, we came to it less about the idea of "Let's make a PG-13 movie" and more, "Let's talk a little bit about Deadpool." We were kicking around some ideas and then I think it was Ryan who had the great framing device and we all got excited and went to the studio. They said, "Yeah, let's do it. Fire up the cameras." About two months ago we were out on soundstages shooting again. Ryan was in the suit and the gang was back together, [director] Dave Leitch and Ryan and us having a great time and laughing. It comes together great so we're super excited about it.
G/O Media may get a commission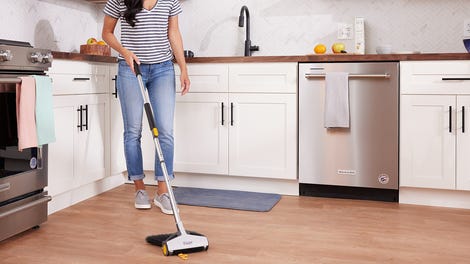 BOGO 50% Off
Flippr - BOGO 50% Off
The question becomes: Is there more new footage than just The Princess Bride framing device? Wernick does seem to suggest other people could have been on set, though Reese refused to say for sure. The writing duo did, however, suggest that the film's marketing will soon start to answer even more questions.
The PG-13 Deadpool 2 movie, which may be called The Deadpool Before Christmas, will be out December 21.