The Aeolian Islands sit right off the coast of northern Sicily. These islands are famous for their volcanic landscapes, which landed them on the UNESCO World Heritage List. But the archipelago has more than just volcanoes going for it: Underwater, it harbors colonies of coral nearly 3,300 feet deep.
Scientists with the international conservation organization Oceana have taken their cameras where few have been to discover what creatures are hiding in the deep sea surrounding these islands. The vibrant ecosystem their exploration has revealed may help support creating a marine protected area along the archipelago with the Aeolian Islands Preservation Fund.
"Although the deep-sea lies just off the coasts of the Aeolian Islands, these waters are largely unexplored, and hide very rich biodiversity," said Ricardo Aguilar, a senior research director for Oceana in Europe, in a press release.
The group's expedition, which lasted a month, confirmed this biodiversity. The team explored seven areas where they found critically endangered bamboo corals, brightly colored tree corals, and some black corals that were home to shark eggs. While most of us think of coral as thriving in shallow waters barely beneath the surface, researchers are slowly realizing that these organisms can also thrive (and glow!) deep under the ocean.
G/O Media may get a commission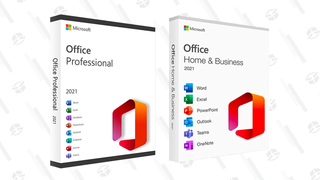 89% off
Microsoft Office Professional 2021 Lifetime License
A lot of analysis must still be done from the data collected, but the goal is to create a marine protected area to ensure these creatures survive the growing tourism in the area, as well as the threat of climate change, which corals are particularly sensitive to. The Italian government announced in 2016 its commitment to protecting this environment.
This need became clear to the researchers who found glass bottles and batteries in the water alongside marine life. The saddest sight, perhaps, was a dead loggerhead turtle with a fishing line stuck to its mouth. That line might've not killed it, but its presence was a reminder of threats marine animals face as humans encroach on their habitats and homes.
"We also found widespread impacts of human activity—even in the farthest and deepest areas—and it is vital that we stop harming marine life if we are to preserve the uniqueness of this part of the Tyrrhenian Sea," Aguilar went on in the press release.
There's still lots to see in this under-explored region of our world. But this latest trip from June offers a curious glimpse of what's hiding down there.