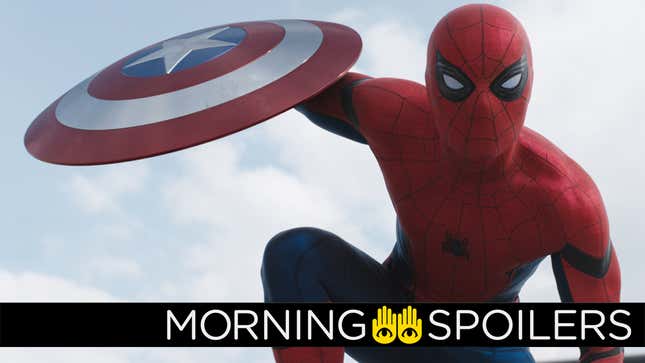 What four major female roles is Black Panther looking to cast? Gal Gadot discusses the dark tone of Wonder Woman. Bryan Singer talks Jean Grey and Scott Summers in X-Men Apocalypse. BBC America's Dirk Gently show casts its female lead. Plus, new pictures from Arrow and Flash, and a new Agents of SHIELD clip. Spoilers Get!
Captain America: Civil War
As part of the first wave of critical impressions on the film, Screencrush editor Mike Sampson confirmed that Spider-Man and Peter Parker are in the film for around thirty minutes in total—way more than the previously rumored cameo role.
---
Wonder Woman
Gal Gadot discusses the film's tone:
In Batman v Superman, you get a glimpse of who she is, but not where she comes from. In Wonder Woman, this would be the first time we ever tell the coming-of-age story of how Diana becomes Wonder Woman. It's very interesting. It has moments of humor, but it's pretty dark.
---
Black Panther
Heroic Hollywood's "Hero Insider" show recently discussed a rumor (from EIC Umberto Gonzalez) that the film is looking to cast four major female roles for the movie—there's a gamut of choices from the comics for these roles, from Shuri, T'Challa's sister (and occasional Black Panther), Queen Ramonda, T'Challa's surrogate mother, to the members of the Dora Milaje, Black Panther's all-female royal guard.
---
Aquaman
Jason Momoa is excited to explore the world of the character:
It's just something that hasn't been explored before. For me, it's like 'Iron Man.' When 'Iron Man' came out, it was like, 'Wow!' We haven't explored that character before and Robert Downey took it to a whole 'nother level. He's genius and it was amazing. I loved it.
---
Kingsman: The Golden Circle
Pedro Pascal (Game of Thrones) has joined the cast. He'll play a character apparently named "Jack Daniels". [Deadline]
---
X-Men: Apocalypse
Bryan Singer discusses Jean Grey and Scott Summer's relationship in the film, as well as teasing a "dark side" to Jean that sounds a lot like a reference to the iconic "Dark Phoenix" storyline from the comics:
In the beginning, she's the last thing he's interested in. When he first comes to the mansion, Scott's blind so he can't see her. Suddenly he gets some glasses and now he can see her and he's like 'Oh! That's Jean Grey.' Both of them are misfits in a way. Other mutants have settled in with their powers. This is all new to Scott Summers and he doesn't like it and he doesn't like school. And Jean she has not only has her telekenisis and her telepathy but she also knows inherently that something darker and more powerful is growing inside her and she doesn't quite know what it is.
[EW]
---
Suicide Squad
David Ayer has shared a mysterious picture from the set to his Twitter account.
---
Teenage Mutant Ninja Turtles 2
Steven Amell has posted a new teaser for the film to his Facebook page, hyping up today's new trailer.
---
Star Wars Episode VIII
Mark Hamill and Daisy Ridley recreate an iconic Empire Strikes Back moment in a new picture from filming.
---
Warcraft
Here are two character posters for the movie's magic users, Khadgar and Medivh. [Coming Soon]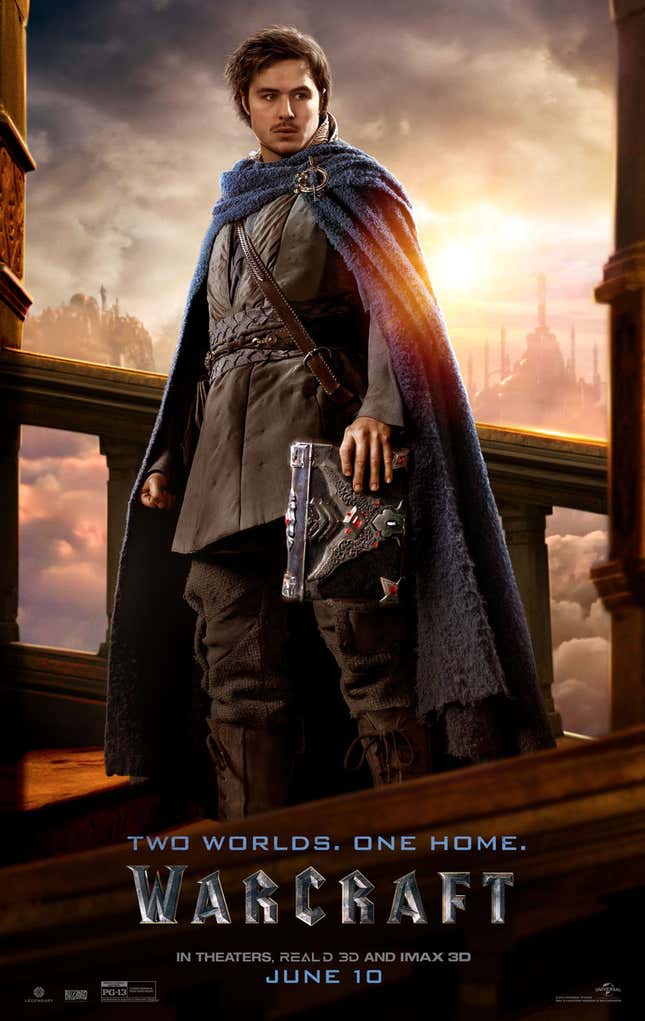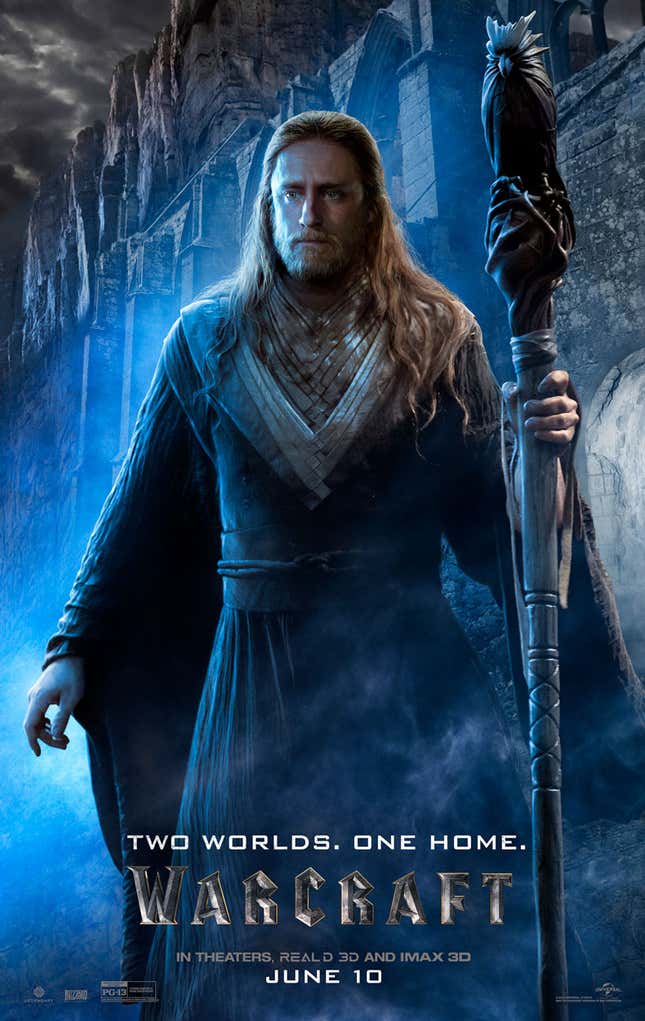 ---
Dirk Gently
Hannah Marks has joined the show in the female lead role. She'll play Amanda Brotzman, a "former rebellious punk" who is "deeply connected" to her brother, Elijah Wood's Todd. [Deadline]
---
Cloak and Dagger
A new image from Freeform's Upfronts has emerged, revealing the show's preliminary logo. [KsiteTV]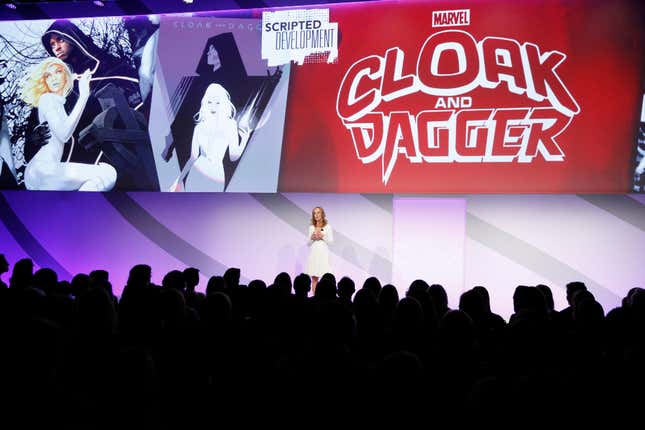 ---
Arrow
The season finale is titled "Schism".
A gallery of images from "Canary Cry" has been released—you can find more at the link. [Coming Soon]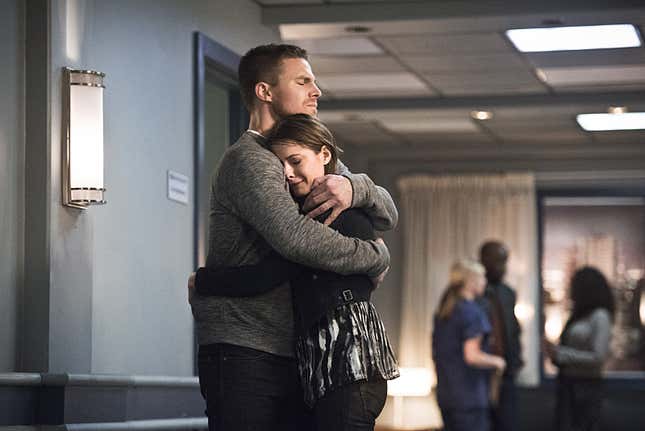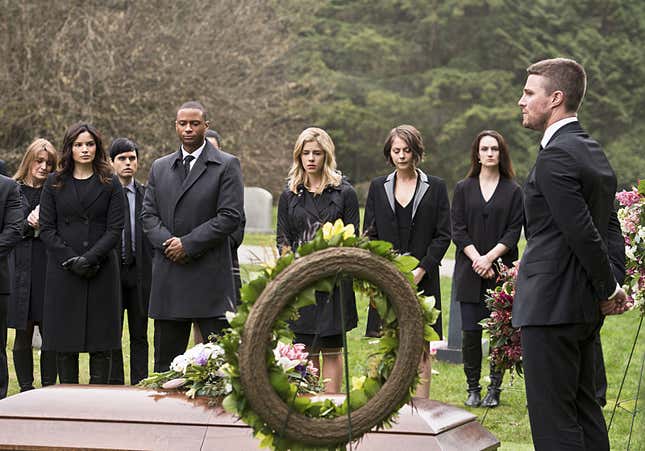 ---
The Originals
And here's a gallery of images from "No More Heartbreaks"—as usual, more at the link. [Spoiler TV]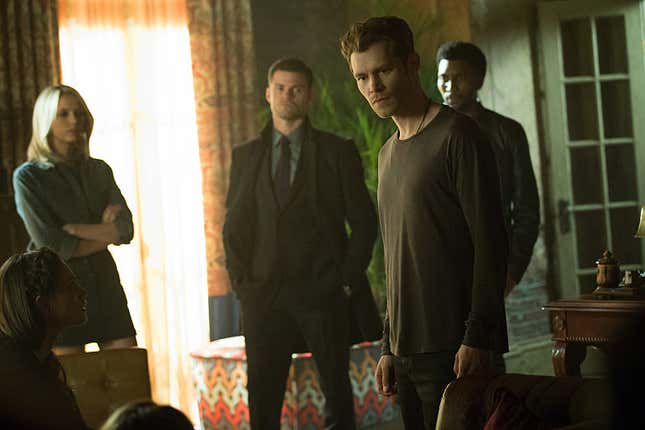 ---
The Flash
More images! This time from "Versus Zoom". There's more at the link. [Coming Soon]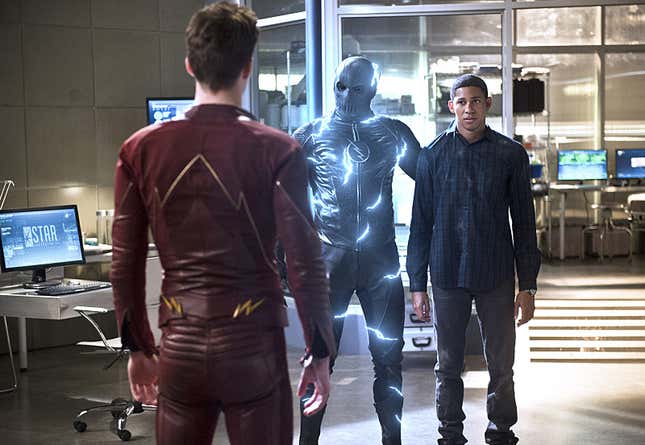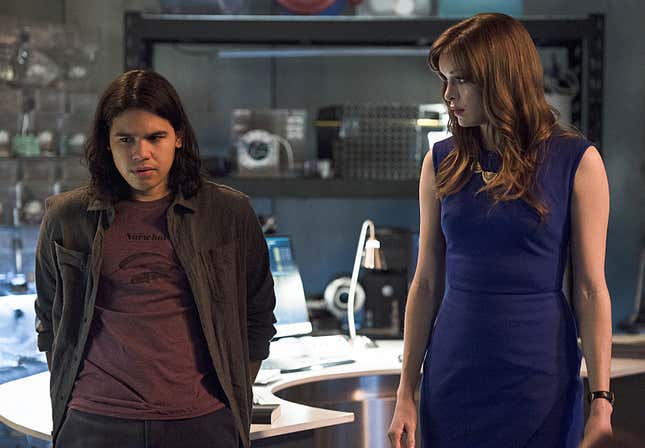 ---
Agents of SHIELD
Lincoln and Daisy have a potentially explosive encounter in a new clip from "Paradise Lost".
---
Legends of Tomorrow
And finally, here's some new pictures from "The Magnificent Eight"—there's more at the link. [Coming Soon]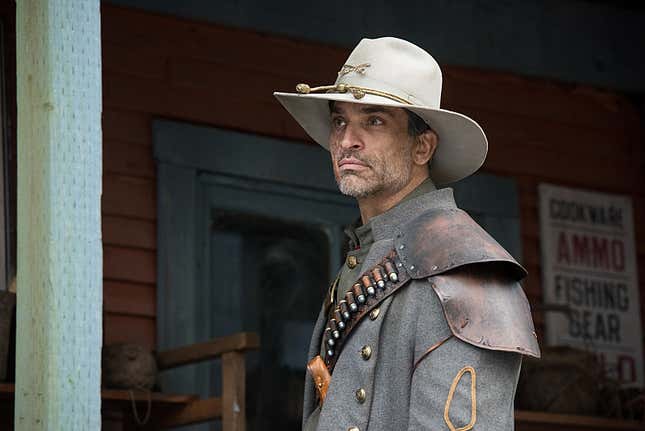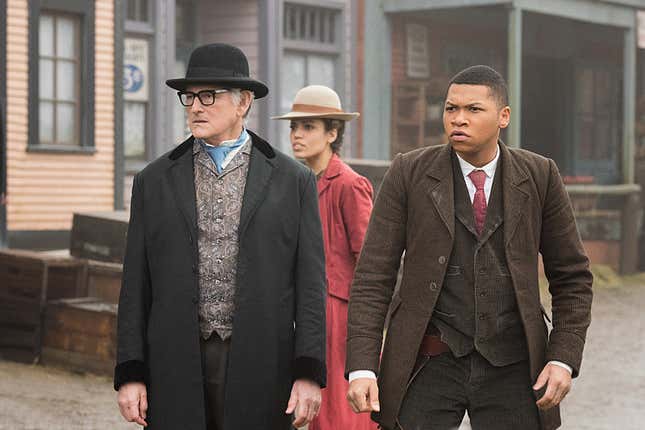 ---
Additional reporting by Gordon Jackson and Charlie Jane Anders. Banner Art by Jim Cooke.

Image: Captain America: Civil War.