The first rule of dumbphones: They shouldn't cost more than smartphones. This shall not be broken. The second rule of dumbphones, or really all phones: An announcement should be accompanied by useful information about the product. So, Sprint—what the hell? UPDATED
The Samsung Instinct HD has been officially outed as a $250 (after rebate) addition to Sprint's line, with a lean spec sheet that matches up with previous rumors: it has have a 5-megapixel camera with HD video recording and HDMI-out—Samsung's using Microsoft's definition of "HD", evidently—that it runs a proprietary Samsung OS, and that it is, well, an incremental upgrade to the popular-but-underwhelming Samsung Instinct. On top of that we now know it's got a 320x480 screen, Wi-Fi, the fantastic Opera 9.7 browser and GPS—none of which are overly surprising. The release date confirms prior suspicions as well: It's set for September 27th.
It's announced, it looks decent, and it's about what we expected—so what's wrong? For one, it's inexplicably been tagged with a higher price than Sprint's Pre and their Hero, two phones that are objectively more capable that the Instinct HD. And why is Sprint being so cagey about specs? We don't even know how much storage this thing comes with, or what the quality of the HD video is. It's a bizarre way to launch an utterly un-bizarre phone which, mind you, could still be a nice handset. It's just gotten off to an inauspicious start.
UPDATE: Some reprieve! From Best Buy:
Although we are not announcing this in a press release, I thought you might want to let your readers know that Best Buy Mobile will be selling the device for $199.99 with 2-year activation after instant rebates. The smartphone will be available in Best Buy Mobile stores starting tomorrow Sept. 25.
G/O Media may get a commission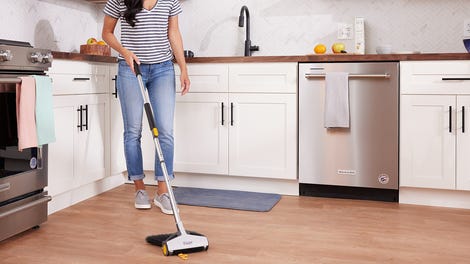 BOGO 50% Off
Flippr - BOGO 50% Off
[Sprint]