If you had hopes that it would be smooth sailing ahead for Star Trek: Discovery as the show heads into its second season—well, it seems the waters are still a bit rough. Showrunners Gretchen Berg and Aaron Harberts are out, and executive producer Alex Kurtzman will step in. Kurtzman will also run the show's writers' room.

Star Trek fans will recall, of course, that Berg and Harberts got the job when original showrunner Bryan Fuller left the project in October 2016, well before the show aired its first episode. According to The Hollywood Reporter, which broke the news, this latest change-up is "based not on the creative but instead for leadership and operational issues."
So, what does "leadership and operational issues" mean, exactly? THR cites an unnamed source who reports that "Berg and Harberts became increasingly abusive to the Discovery writing staff, with the latter said to have leaned across the writers' room table while shouting an expletive at a member of the show's staff... After hearing rumors of HR complaints, Harberts is said to have threatened the staff to keep concerns with the production an internal matter."
Budgetary concerns are also mentioned, which means the remainder of the season (apparently the show's already near-finished with its first five eps) will need to be leaner—a situation that's actually been a good thing for Discovery in the past. THR notes that the showrunner change is not expected to affect the show's production, and it also points out that Kurtzman, who co-created Discovery with Fuller, has a long history with Star Trek on both the big and small screen.
How this latest behind-the-scenes shake-up will affect the series, of course, remains to be seen; the CBS: All Access show's not due back until 2019.
G/O Media may get a commission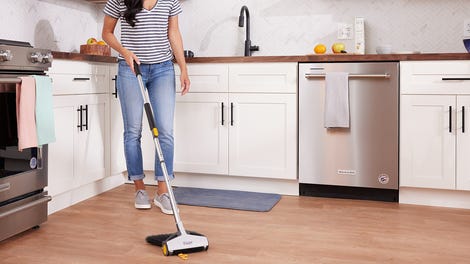 BOGO 50% Off
Flippr - BOGO 50% Off
Update 9:31pm: Here's the official statement from CBS:
We've made some producer changes at Star Trek: Discovery. The series continues under the creative vision and leadership of executive producer and co-creator Alex Kurtzman. Discovery remains on course for season two in 2019 with new and continuing stories that build on its successful premiere season.