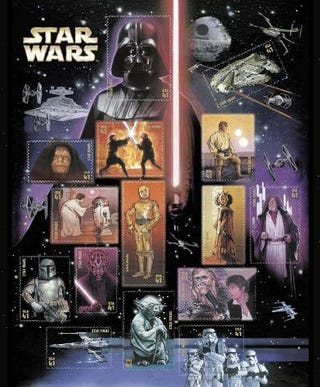 The US Postal Service continues to attempt to cash in on the Star Wars brand, now cranking out a pane of 15 stamps featuring Star Wars characters, monsters and gadgets. The US mailmen are also attempting to lure you into voting for your favorite stamp. It's tied in with that R2-D2 mailbox stunt you've undoubtedly heard about, and involves a sweepstakes where you answer a group of questions that only a fanatic could answer.
In this grand and ironic attempt to gather email addresses (perhaps for future spamming) and to get you to stop using FedEx, the US Postal Service is offering a grand prize trip for four to a Star Wars Celebration IV event in Los Angeles on May 24-28, 2007. That five-day marketing orgy features a bunch of washed-up Star Wars actors, Star Wars toys and lots of other bullshit. Sounds like the kind of publicity stunt that would happen at Burger King, not the post office.
Now if it were a Star Trek event, that would be different.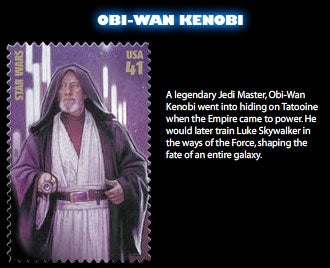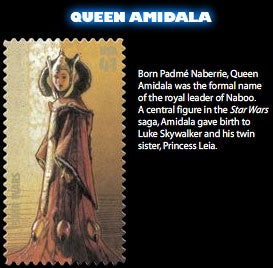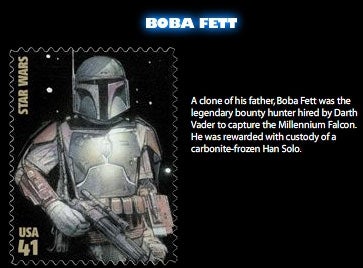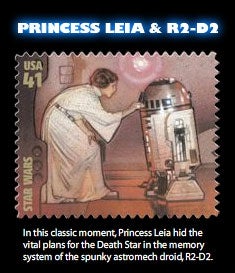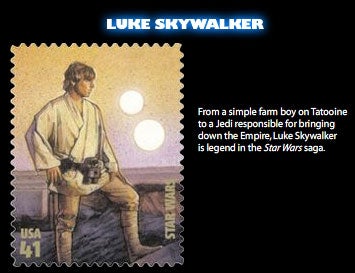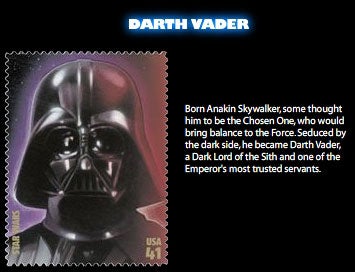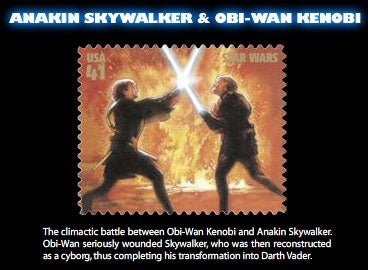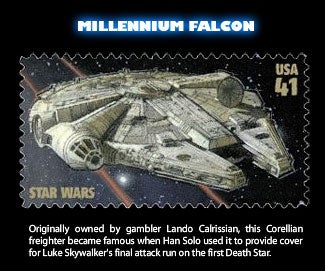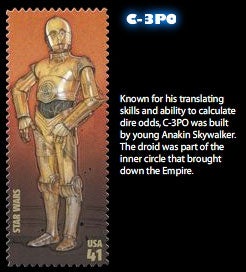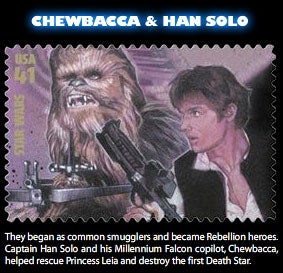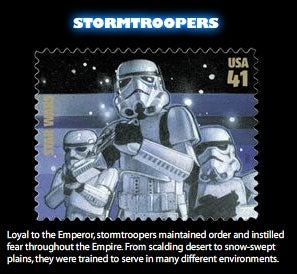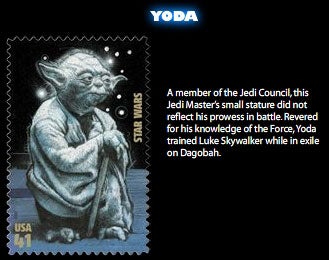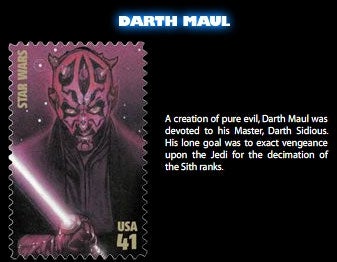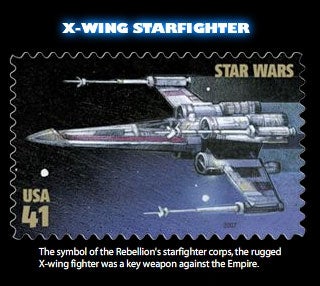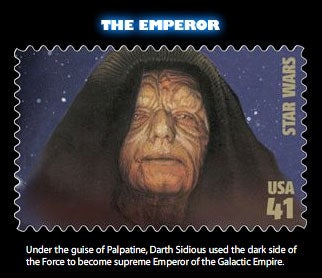 Star Wars Promotion [USPS]