We've already had zombie Stormtroopers, but a true blend of Star Wars and horror has been too long in arriving. Which is why it's great that one brave gallery is hosting a Death Star Art Show, a blend of Star Wars and horror themes just in time for Halloween. Behold Princess Leia, the Bride of Frankenstein.
Want to see even more art? Check out the Baltimore art show on October 7th — here are all the details from the press release, along with a few of our favorite images.
Artists from all over the Baltimore area have been sharpening their lightsabers in the abandoned barn behind Camp Crystal Lake. Children on Elm Street have been running away from a Wookie in their dreams; they say if he catches you, you wake up with your arms torn off. There's this hologram on an old R2 unit, anyone who watches it dies in seven days. All of this portends one thing, shambling from its stygian depths, over the Mountains of Madness, the DEATHSTAR rises.

Charmed Life Studio is doing the mash, we're doing monster mash-up. Darl Gnau and Nick "Ghostfreehood" Borkowicz have invited more than two dozen visual artists to combine Star Wars and horror. If you like art, if you like horror, if you like Star Wars, you should be there. October 7th, from 6:00 PM till 10:00 PM. There will also be music from Star Wars interpreted by Ben Frock's Love Unit. This event is free, BYOB and open to all ages. Parents be warned, there might be images that will frighten young children.

This event will feature original art from: Super Art Fight Champion and Best of Baltimore winner Michael "Spaghetti Kiss" Bracco, tattoo artist and SAF Contender Darl "Apocalypsegnau" Gnau, Super Art Fight founders Nick "Ghostfreehood" Borkowicz and Jamie Noguchi, Super Art Fight MC Ross Nover, the Godfather of Super Art Fight Chris Impink, the Logopimp of Laruaville Todd "Toddfather" Brizzi, and many more.
G/O Media may get a commission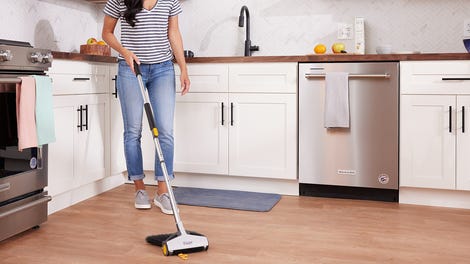 BOGO 50% Off
Flippr - BOGO 50% Off
28 Parsecs Later by Ross Nover
The Emporer's Monster and Grand Mummy Tarkin by Nick Borkowicz.
Past the First Marker by Chris Impink
Bride by Darl Gnau
Dr Anakin Mr Vader by Garth Graham
Gremlin Yodas by Nick Borkowicz