Summer is right around the corner, which means it's time to get your reading list in order before you embark on any vacations you have coming up. Of course, any season is a good time to dig into some awesome science fiction and fantasy books—so definitely check out the huge stack of new titles coming out this month!
The Book of M by Peng Shepherd
In the near future, a sinister phenomenon known as "the Forgetting" begins to take over the world. Victims no longer cast a shadow, and they also forget all their memories. A married couple fights to survive what looks like a coming apocalypse, as the husband searches for a cure for his afflicted wife. (June 5)
G/O Media may get a commission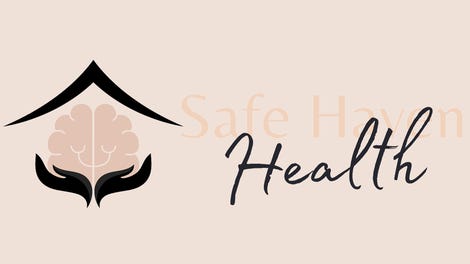 Addiction counseling
Safe Haven Health
Brief Cases by Jim Butcher
The author's latest entry in his Dresden Files urban fantasy series—about Chicago wizard Harry Dresden—is a 12-part short-story collection that includes classic tales as well as a brand-new novella, "Zoo Day," in which Harry faces a new challenge: fatherhood. (June 5)
The Memory of Fire by Callie Bates
The author's follow-up to The Waking Land finds there's new trouble within the Paladisan empire, where practicing magic is a capital crime—a circumstance that threatens not only heroic couple Jahan and Elanna, but also any chance of peace throughout the land. (June 5)
Neverworld Wake by Marisha Pessl
A year after her high school graduation—and her boyfriend's shocking death—a young women begins to investigate what really happened, only to find herself trapped in a dangerous time warp with her former classmates. (June 5)
Outbreak by Melissa F. Olson
The Nightshades trilogy wraps up with yet another deadly challenge for Chicago's Bureau of Preternatural Investigation—but this time, it's partially coming from within, as the agents must evade the BPI's internal affairs division and several dangerous escaped vampires. (June 5)
Smoke in the Sun by Renée Ahdieh
The sequel to Flame in the Mist finds heroine Mariko using her bride-to-be status as a smokescreen for investigating who among the royal family betrayed her while trying to rescue her true love and figure out just how much sinister corruption has infiltrated the imperial court. (June 5)
A Demon in Silver by R.S. Ford
In a land ripped apart by war, a farm girl is found to be the first person with magical abilities in 100 years. Before long, she's running in peril from every nefarious faction who wants to exploit her powers—but finds much-needed help in some very ancient forces. (June 12)
Low Chicago: A Wild Cards Novel edited by George R.R. Martin
An author you may have heard of returns with another anthology of Wild Cards adventures. This one's got a time-travel theme and is set in 1920s Chicago, with contributions from Saladin Ahmed, Paul Cornell, Christopher Rowe, Melinda M. Snodgrass, and more. (June 12)
Night Fall by Simon R. Green
The author's final Secret Histories story pits the Droods against their ideological opposites, the Nightside, in a war of science and magic—and it's gonna get awfully messy before it's all over. (June 12)
A Reaper at the Gates by Sabaa Tahir
Danger lurks throughout the Martial Empire in third book of the Ember Quartet, as the various characters in a land on the brink of war struggle to save their families, bring down supernatural enemies, and make decisions that will change their lives forever. (June 12)
Revenant Gun by Yoon Ha Lee
After Hugo-nominated entries Ninefox Gambit and Raven Stratagem, the Machineries of Empire trilogy concludes the story of Shuos Jedao, who wakes up with a teenager's mind in an old man's body, in charge of soldiers that he doesn't know how to command—and who all hate him for a terrible act he doesn't remember doing. (June 12)
Starless by Jacqueline Carey
In this epic fantasy from the author of the Kushiel's Legacy series, a warrior trained from birth to protect a princess finds his greatest challenge when the kingdom is threatened by a destructive god of darkness. (June 12)
We Are Where the Nightmares Go and Other Stories by C. Robert Cargill
A collection of short horror and fantasy fiction, including "The Soul Thief's Son," a new novella that continues the story of the author's 2015 novel Queen of the Dark Things. (June 12)
The Grey Bastards by Jonathan French
The title refers to a gang of wasteland-roving road warriors as tough as you'd image a group of half-orcs to be. But there's unrest in their brotherhood, as well as the threat of some very dark magic lurking over the horizon. Also, as if that weren't enough... vicious centaurs! (June 19)
The Completionist by Siobhan Adcock
When a young woman vanishes, her brother prowls around to find her at the behest of their older sister, a woman who's managed to become pregnant despite the prevailing Handmaid's Tale-levels of infertility. Before long, he begins to wonder if the disappearance is connected to a long-held family secret. (June 19)
Outcasts of Order by L.E. Modesittt Jr.
This is book 20 in the author's Saga of Recluce series, as mage Beltur discovers that he has incredible new powers that help him survive a war—but also put him in great danger. (June 19)
The Privilege of Peace by Tanya Huff
The final entry in the military scifi Peacekeeper trilogy sees ex-space marine Torin Kerr trying to put some firm distance between the wars of her past and her hopes for the future. Alas, her alien foe has some other plans in store for her. (June 19)
The Skaar Invasion (The Fall of Shannara) by Terry Brooks
The four-part conclusion to Brooks' popular Shannara series continues with this second volume, which finds the Four Lands under attack from what seem to be invaders armed with unbeatable magic. (June 19)
Tell the Machine Goodnight by Katie Williams
In this fable about relationships and pop psychology in the modern world, a woman who works as a "happiness technician"—literally, her job is to make people happy—finds she has great difficulty bringing any joy whatsoever to her moody teenage son. (June 19)
Thicker Than Water by Mike Carey

The author of The Girl With All the Gifts (which he wrote under the name M.R. Carey) returns to his series chronicling the adventures of freelance exorcist Felix Castor. This time, Felix deals with some unwanted memories of his past in Liverpool that resurface to haunt him in London. (June 19)
The Thousand Year Beach by Tobi Hirotaka, translated by Matt Treyvaud
The world has become completely virtual, populated only by AIs after the last humans became extinct. Will the virtual holdouts at a once-idyllic seaside resort be able to summon enough power to fight when a spider army suddenly arrives, hungry for a total arachnid takeover? (June 19)
Witchmark by CL Polk
A young man with the unwanted gift of magic goes off to war as a way to avoid either being committed to a witches' asylum or being pressed into servitude by his family. But even the drastic tactic of faking his own death doesn't keep him from accidentally revealing his true nature—or from using his powers to investigate a murder close to his heart. (June 19)
Awakened by James S. Murray and Darren Wearmouth
A new subway line being carved out of New York City accidentally awakens something ancient and dark that's long been lurking underground—and whatever it is, it doesn't take too kindly to having its slumber, and its stomping grounds, so rudely disturbed. (June 26)
The Cabin at the End of the World by Paul Tremblay
No less an authority than Stephen King says this book has "tension that winds up like a chain." It's about a family whose New Hampshire getaway takes a terrifying turn when supernatural visitors suddenly appear, asking for help with the fate of the world in the balance. (June 26)
Confessions of the Fox by Jordy Rosenberg
In this book described as "a work of speculative historical fiction, a soaring love story, a puzzling mystery, an electrifying tale of adventure and suspense, and an unabashed celebration of sex and sexuality," a scholar discovers what appears to be an autobiography dating to 18th-century London, telling the tale of two legendary thieves who were bright lights in the queer subculture of the day. (June 26)
Gate Crashers by Patrick S. Tomlinson
Humankind's first deep-space explorers cause all kinds of trouble when they decide to appropriate an alien megastructure—but don't bother asking for permission from the furious aliens who actually built it. Oops! (June 26)
Red Waters Rising by Laura Anne Gilman
Book three of the Devil's West trilogy sees the Devil's Left Hand visiting a free city that's gripped by a mysterious illness. Can she keep her powers amid challenges not just from anxious homesteaders, but the evil spirits that prowl the Territory? (June 26)
Summerland by Hannu Rajaniemi
The year is 1938, and the afterlife—known as Summerland—not only exists, but is easily accessed through the land of the living. When the British Empire and the Soviet Union both make moves to rule the world of the deceased, however, spies and intrigue become necessary in eternity. (June 26)