Netflix and Penguin Random House are teaming up to expand the Stranger Things universe with a series of books, which will soon include a prequel all about Eleven's mom and her involvement in the totally real CIA experiment Project MKUltra.

As reported by Deadline, the world of Stranger Things will grow starting this fall with a behind-the-scenes companion book called Stranger Things: World Turned Upside Down (hey, a Hamilton reference!), along with a young adult "gift book." Others are scheduled to be released next year—including the first Stranger Things novel, a prequel book written by Gwenda Bond (Lois Lane trilogy, Girl In The Shadows).
The novel will center around Terry Ives, a college student who was subjected to horrific experiments while pregnant with her daughter Jane (a.k.a Eleven), thus giving her supernatural powers. Ives lost custody of her child and tried to sue, only for her case to get thrown out. Then, when she tried to recover her child, she was captured and turned catatonic from severe electroshock therapy. Eleven was briefly reunited with her during the second season of the Netflix series.
While Hawkins National Laboratory, and the creepy Dr. Martin Brenner, are fictional... the program they were involved in was completely real. Between 1953 and 1964, the CIA conducted dozens of experiments on American citizens, without their knowledge, testing the effects of biological and chemical agents (like LSD) in order to gain a combat edge during the Cold War. In fact, the reason the Upside Down was discovered in the show was because Dr. Brenner forced Eleven to use her telepathy skills to spy on Russian meetings remotely, thus putting her in contact with the parallel dimension.
Given how the third season of Stranger Things isn't set to arrive until sometime in 2019, it's cool that they're coming up with ways to expand the story's world and its characters. Plus, given how much the series is inspired by Stephen King's novels, it's only a matter of time before they started making novels of their own. I'm glad they're going with Terry Ives' story, as I've long been curious to find out more about her and her experiences since we've barely spent any real time with her.
G/O Media may get a commission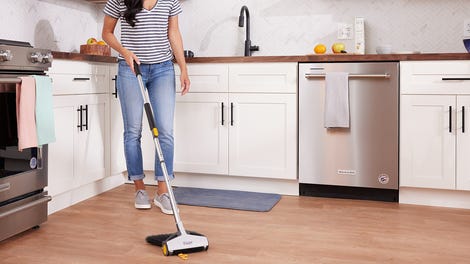 BOGO 50% Off
Flippr - BOGO 50% Off
[Deadline]