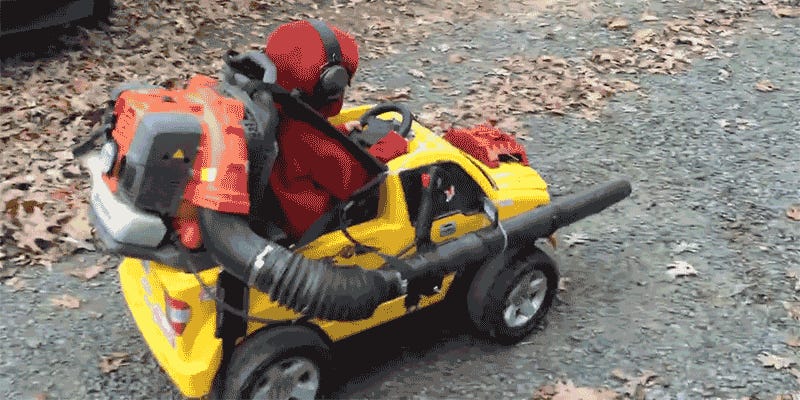 Buying your kid one of those pricey Power Wheels ride-on toys isn't so hard to justify when you realize you can strap a gas-powered leaf blower to the back of it and have your toddler deal with the mountain of leaves on your driveway. Rakes are so old-fashioned.
But why stop at leaf blowers? Why not have your kid tow a vacuum around your home too? The possibilities are endless, and all the while your kid will finally be more than happy to help out with all the household chores. [YouTube via Tastefully Offensive]
---
Toyland: We love toys. Join us on Facebook or follow us on Twitter.