It's been ten years since the dystopian comedy Idiocracy came out. And to celebrate, there will be screenings at Alamo Drafthouse theaters all around the country. Director Mike Judge and actress Maya Rudolph will even be hosting a special screening and Q&A in Los Angeles on October 4th. But if you can't make it, don't sweat it. The event will be livestreamed on Facebook.
Tickets for the event in LA cost $16 a piece and questions will be taken after the screening for a question and answer session with the audience. But if you don't live in LA, you can use the hashtag #IdiocracyToday on Twitter to submit your own question. The questions will be combed through on October 4th.
Director Mike Judge, the creator of King of the Hill and HBO's Silicon Valley, has gone on the record as saying that it's "scary" how accurate his movie has become. But as I've argued before, Idiocracy is a bit like a Rorschach test, where liberals and conservatives alike see their political opponents as the "idiots" who have taken over the world in Judge's futuristic dystopia.
Liberals are especially keen on seeing the rise of Trump as some kind of validation that the prophecy of Idiocracy has been fulfilled. So many seem content to believe that Judge is on their side. But as a pal of conspiracy peddler Alex Jones and a libertarian, it's hard to see how Judge could be taking such a stance.
It'll be really interesting to hear what Judge has to say at the Q&A when he's inevitably asked about Trump and Clinton. Because whatever your political leanings, there's absolutely no doubt that Idiocracy is being used constantly as a cultural touchstone to talk about our current predicament as a society. Which is to say, the general shittiness of our political system.
G/O Media may get a commission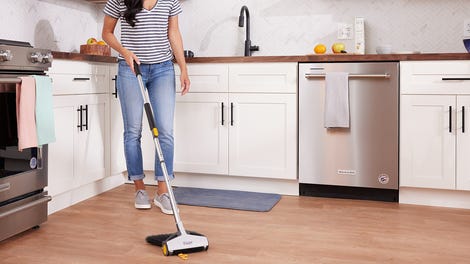 BOGO 50% Off
Flippr - BOGO 50% Off
The Idiocracy screenings are being billed as nonpartisan and some of the proceeds will go to the League of Women Voters. The screenings will also have new, officially licensed Idiocracy merchandise, which somehow feels appropriate for a movie about a society built on mass consumption.
"If we learn one thing from this election cycle, it's that to truly be an American one must register to vote, join the debate and participate in democracy," Alamo Founder and CEO Tim League said in a statement.
We'll keep you posted when the livestream link for the Q&A event with Judge and Rudolph goes live. In the meantime, feel free to continue to send me hate mail about how I just don't "get" Idiocracy and how the film is really about just how dumb the [insert the political party you hate here] people are and that they should all be sterilized and put into camps.