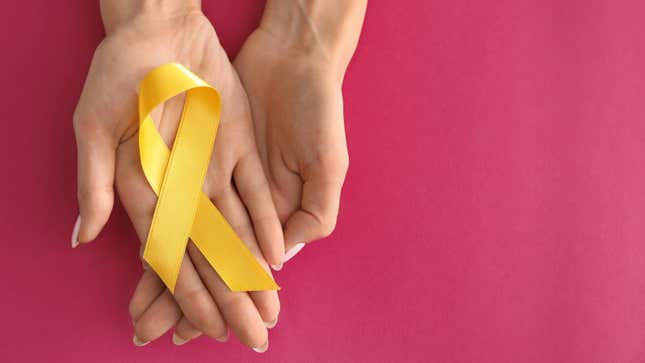 Suicides have risen in the United States for the second straight year, new data from the Centers for Disease Control and Prevention shows. In 2022, there were nearly 50,000 estimated deaths attributed to suicide in the U.S. An increase in suicide was found across most demographics, but numbers did decline for Native Americans as well as people between the ages of 10 to 24.
988—The New National Suicide Prevention Hotline
The latest suicide figures were released Thursday by the CDC. They're based on reviewing death certificate data collected by the agency's National Center for Health Statistics. It is a provisional estimate, meaning that the tally might still shift somewhat by the time the final analysis is published.
According to the CDC, there were an estimated 49,449 suicide deaths in 2022, the highest number recorded yet. It represents a continued increase from 2021, which saw 48,183 such reported deaths. Suicides had declined the past two years from 2019 to 2020. But the overall suicide rate has steadily increased since 2000, according to past CDC data.
"The troubling increase in suicides requires immediate action across our society to address the staggering loss of life from tragedies that are preventable," said Debra Houry, the CDC's chief medical officer in a statement released by the agency.
Suicide can affect anyone, but the risk does vary between demographic groups. About 80% of suicides last year happened in men, for instance. In terms of age, the most suicides occurred in 25- to 44-year-olds, followed closely by those 45- to 64-years-old. While the overall picture is grim, there were some noticeable improvements for a few groups. Suicides decreased by 6.1% in American Indians and Alaksa Natives, the CDC reported. They also decreased by 8.4% in people between 10- to 24-years-old.
"These numbers are a sobering reminder of how urgent it is that we further expand access to mental health care, address the root causes of mental health struggles, and recognize the importance of checking on and supporting one another," said U.S. Surgeon General Vivek Murthy in a statement.
The causes of suicides are complex, which in turn complicate prevention efforts. But the CDC has recently pledged funding to new recipients of its Comprehensive Suicide Prevention Program, which is intended to reach the populations most vulnerable to mental illness and suicide. These recipients include local health departments in Arkansas, Ohio, and Puerto Rico.
"Today's report underscores the depths of the devastating mental health crisis in America. Mental health has become the defining public health and societal challenge of our time. Far too many people and their families are suffering and feeling alone," Murthy said.
If you or someone you know is having a crisis or contemplating suicide, please call or text the Suicide and Crisis Lifeline at 988. You can also call the National Suicide Prevention Lifeline at 800-273-8255 or text the Crisis Text Line at 741-741.