They say there's no such thing as a free lunch, but today, at lunch I got some free dessert at least. Because Taco Bell's new app didn't work.
Taco Bell just launched a new app for iOS and Android that lets you place orders that you pick up in the store. We're big fans of all of Taco Bell's innovations, so I couldn't wait to try out this revolution in mobile ordering.
Yo quiero Taco Bell (but no quiero talk to anybody)
I got out of a meeting at 20th street and 5th avenue and I was starving, so I fired up the Taco Bell app, and with a few taps, I located the nearest Taco Bell (14th between 5th and 6th), and placed my standard order: one Cheesy Gordita Crunch, one Beef Chalupa Supreme, and an extra large Diet Pepsi.
Having already entered my credit card information and created an account sending the order off was actually pretty quick. There are a couple of interface kinks that could be easier. For example, after adding a single item to my order it's very obvious how to checkout, but not so obvious how to return to the menu and add more items.
G/O Media may get a commission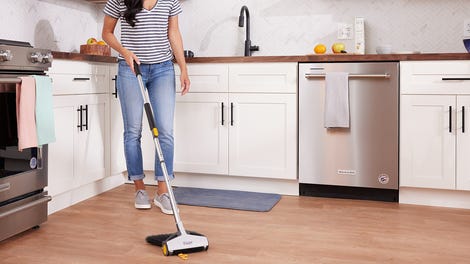 BOGO 50% Off
Flippr - BOGO 50% Off
Who orders only one item at Taco Bell? I have to assume that the early adopters of the company's latest technology are the connoisseurs with very specific tastes and preferences. These are not consumers of combos.
By 17th and 5th avenue, I was done ordering, and when I was about a block away, the app buzzed a notification at me: "Looks like you're here. Select a pick-up method and we'll make your order."
You see, in Taco Bell's relentless pursuit of quality, they'll take your order on the fly, but they don't make it until you're actually within striking distance. There are no drive-thrus in Manhattan, so I selected "In-store pick-up," jaywalked across 14th street, and crossed the border into the combination Pizza Hut and Taco Bell.
Where's my chalupa?
We're so used to walking into fast food restaurants and standing in line that walking into a Taco Bell without hopping into a queue is very disorienting. The app told me they would call my name when my order was ready, but I didn't really know what to do with myself while I waited. So I sort of lingered about 10 feet from the counter by the fountain drink dispensers and condiments, awkwardly waiting, and generally getting in the way of normal, non-mobile customers.
I soon realized it was best to stand where everybody else getting their orders was standing, so I approached the counter, and a friendly man I assume was the manager asked, "What are you waiting for?" I held out my phone, and he said "Oh mobile order!" He motioned broadly at some apparatus above the registers. "It's not working, what did you have?" I pulled up my order, and he read it back to a couple of the food preparers, and handed me an extra large Destiny souvenir cup.
I went to fill up the drink and when I returned, the friendly manager handed me a bag with my order, and motioned at a package within. "I gave you extra because you waited," he said.
It wasn't until I left the restaurant that I realized that I didn't speak a single word inside the Taco Bell. Despite Taco Bell failing to get my order in time, I still didn't have to actually talk to anyone. The app for all its failings had succeeded in further automating my fast food experience. The manager had obviously been trained on the mobile app, and just because it didn't work didn't meant the app couldn't increase the efficiency of the restaurant. Surely, it'll eventually start working, and then the only words spoken from entry to exit would be my name. Order. Mario! Leave.
After inhaling my Cheesy Gordita Crunch on the street, I reached into my bag, and pulled out a sack of flaky treats that looked like pork rinds. In exchange for my trouble, the friendly manager gave me some free cinnamon twists. How sweet.