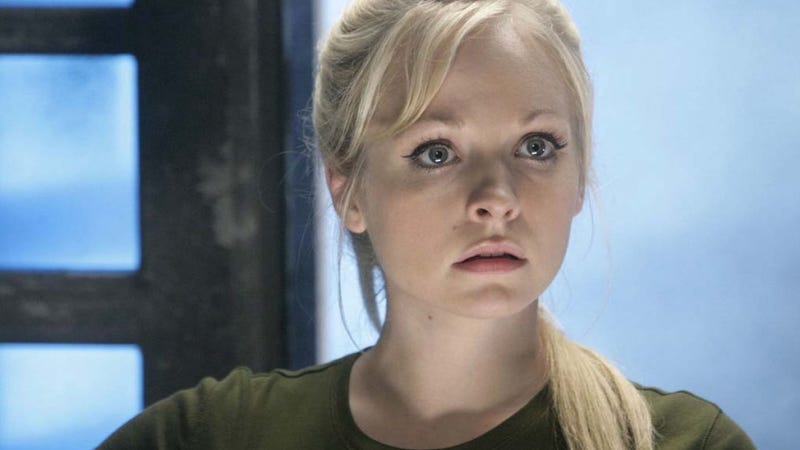 Doctor Who's clone daughter, Jenny, has remained an enigma on the series. After departing on her own spaceship at the end of her first (and only) episode, "The Doctor's Daughter," she basically disappeared without a trace. Now, the character is finally returns as the star of her own audio drama series.

We've only seen a brief snippet of John Hurt's Time-War-ravaged incarnation of the Doctor, just his appearance in Doctor Who's 50th Anniversary in 2013. But next month, that's going to change, with the release of the first in a series of War Doctor Audio plays—and you can hear Hurt in action right now!
The War Doctor is back! John Hurt's conflict-ravaged incarnation of The Doctor has (so far) only made an appearance in Doctor Who's 50th anniversary special, but that's about to change: Big Finish have announced that John Hurt will reprise the role in an ongoing series of audio plays set during the Time War.
Fans of Doctor Who's Victorian-era "Paternoster Gang"—Silurian and human couple Madame Vastra and Jenny, alongside their Sontaran butler Strax—have been clamoring for a spinoff since they first appeared. While that may not happen on TV, a new audio drama is the closest thing you'll get to one anytime soon.
River Song has become a bit of a controversial figure on Doctor Who—even the fans who like her aren't sure they want her to return to the show. But while River isn't back on the TV show for now, she is making the leap to Doctor Who audio plays. And this time, she gets to have adventures with classic Doctors.
The no-nonsense daughter of Doctor Who's beloved Brigadier has been a welcome addition to the Who-niverse in the past few years. Now, she's getting her own spinoff series as part of Big Finish's collection of Doctor Who audio dramas. But the news could have far reaching implications beyond just Kate...
The first episode of BBC Radio 4's audio production of Neil Gaiman's Neverwhere is up and available for free download. Listen to James McAvoy, Natalie Dormer, David Harewood, Sophie Okonedo, Johnny Vegas, and Bernard Cribbins inhabit the latest incarnation of Gaiman's magical London Below.