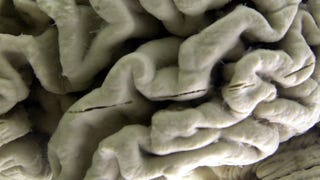 Dementia could seem inevitable as relatives age and begin to suffer from heartbreaking memory loss. Almost 50 million people lived with it in 2015, and the disease could cost the world a trillion dollars by 2018. But there's hope.

Ronald Reagan was 69 years old at his inauguration as president in 1981, the oldest anyone had ever been on taking the office—a record that Donald Trump recently beat when he was inaugurated at age 70. Beset by concerns about his advanced age from the beginning, Reagan was diagnosed with Alzheimer's disease after he…
A research article published in Neurology found that people in their seventies who were more physically active showed less brain shrinkage over the course of three years. Unfortunately, socially and mentally stimulating situations didn't seem to have an effect, but something as simple as going for a walk a few times a…
Nicotine patches significantly improved attention and memory in older people suffering from mild cognitive impairment, which often leads to Alzheimer's, according to a new study.
Hearing loss is the kind of ailment that sneaks up on you over time — many people don't even recognize that it's happening). New research shows that its long-term consequences could include dementia. And now, it turns out that hearing loss is far more pervasive than anyone realized.
The future of humanity looks worryingly forgetful. The number of people suffering Alzheimer's disease and other forms of dementia is set to double over the next 20 years, according to a new report published yesterday.