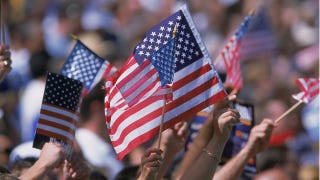 Here's the good news: According to a comprehensive new study, the average life expectancy will increase globally by 2030, with South Korean women born that year expected to live 90.8 years, the longest of the 35 countries analyzed. Here's the bad news: Americans will die younger than their international peers and…
The oldest human to have ever lived died at the age of 122—and that was nearly 20 years ago. A recent analysis of global demographic data suggests this may very well be the maximum age attainable by humans, and that it's extremely unlikely anyone will ever live much beyond this advanced age. That is, unless we science…
Comic Books are home to immortal titans and vulnerable people alike (and, being comic books, they pop their clogs all the time anyway) - but while their fictional stories will last forever, how long would their actual lifespan be? This handy infographic covers how long a few of our favourite heroes would live for.
Life expectancy in the U.S. has never been higher. Americans born in 2012 can expect to live for 78.8 years (up 0.1 from 2011). But the gender gap hasn't changed; life expectancy for men is 76.4 years and 81.2 for women. From 2011-12, death rates declined for 8 of 10 leading causes, but suicides increased 2.4%.
In rich countries, more than 80% of the population today will survive past the age of 70. About 150 years ago, only 20% did. In all this while, though, only one person lived beyond the age of 120. This has led experts to believe that there may be a limit to how long humans can live.
In honor of its 200th Anniversary, The New England Journal of Medicine has published a fascinating review of how our ideas about death, and the causes of death, have changed over the past 200 years. We no longer worry so much about dying from spontaneous combustion, or near-misses from cannonballs.
Do you have a family history of exceptionally long-living relatives? If you do, congratulations. A recent study suggests that you may be packing "longevity genes" that could allow you to eat, drink, and even smoke like the rest of us and still outlive us all, living well into your 80's, 90's, and beyond.
By the end of this year, the human population is expected to reach seven billion people, just twelve years after we hit the six billion milestone. But how much more crowded is our planet going to get? Will we keep on expanding indefinitely, or are we approaching the upper limit? The current consensus is that we'll…
Researchers at the Maximum Life Foundation met recently to discuss their latest anti-aging findings. Their goal is to extend the human lifespan indefinitely by 2029... though it's not yet clear how that'll actually work.
The January 2, 1926 Charleston Gazette (Charleston, WV) ran this short blurb about the year 2000 and the fear that longer life spans might mean thousands of descendants.
In some parts of the United States, medicine has not improved the average life expectancy — and in fact, the average lifespan has been going steadily downward since the 1980s. No, immigration is not to blame for these shifting numbers. These are U.S. citizens in hundreds of different counties whose lives are getting…
The March 10, 1925 article from the Chicago Daily Tribune titled, Age 75 to Be Noon of Life in Year 2000, begins with a fictional news story from the year 2000: