In case you were, for some inexplicable reason, feeling optimistic for future generations, an extensive new report is here to bring you down a notch. It predicts that, despite all our medical advances, the average person born in the U.S. in 2040 will only barely live longer than an American born in 2016. Meanwhile, people growing up in countries such as Japan, China, and Spain will both see greater gains in life expectancy and live longer than their American counterparts.

The report, published Tuesday in the Lancet, comes courtesy of the Institute for Health Metrics and Evaluation (IHME), an independently run research center based at the University of Washington in Seattle. The IHME routinely examines life expectancy in both the U.S. and elsewhere, collecting and analyzing different sources of data. It also studies the impact that common illnesses have on our health and lifespan across different countries, via their regularly updated Global Burden of Disease (GBD) report.
The report found that the average life expectancy in the U.S. would only increase from 78.7 years to 79.8 years between 2016 to 2040, which would actually lower the U.S. in ranking—from 43rd to 64th—on the report's list of 195 countries. In recent years, the average U.S. life expectancy has even dropped slightly, thanks in part to the opioid crisis.
Life expectancy at birth is a handy metric for studying a country's overall health and healthcare system. For their latest work, the researchers relied on the 2016 GBD report, which contains data on more than 200 different causes of deaths from 1990 to 2016. Using that data, they created several models to predict how trends in certain risk factors and drivers of health—such as obesity, poverty, and fertility—would affect our life expectancy from 2017 to 2040.
On the bright side of things, they found that under the most likely scenario, all of the 195 countries studied would see an increase in their average life expectancy by 2040. But some countries will do much better than others.
G/O Media may get a commission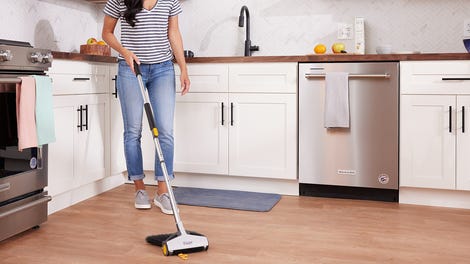 BOGO 50% Off
Flippr - BOGO 50% Off
The average person born in Spain in 2040, for instance, would be expected to live 85.8 years, compared to 82.9 years if they were born in 2016. That jump would move Spain from fourth to first in the rankings, supplanting Japan, which would move to second with a 2040 lifespan of 85.7 years.
China's life expectancy would see a substantial jump from 76.3 years in 2016 to 81.9 years in 2040, moving it from 68th to 39th in the ranking. And Syria would see the largest rank increase, from 137th in 2016 to 80th in 2040, as its life expectancy would rise from 68.2 years to 78.6 years.
"The future of the world's health is not pre-ordained, and there is a wide range of plausible trajectories," lead author Kyle Foreman, director of data science at IHME, said in a statement. "But whether we see significant progress or stagnation depends on how well or poorly health systems address key health drivers."

In the worst-case scenario, the report found, close to half of countries would experience a net loss in life expectancy. And the difference between the best and worst future would be especially profound for the poorest ranked countries. In the rosiest scenario, for example, the average person in South Africa could live an average of 75.3 years by 2040, but only 54.3 years in the worst-case scenario.
The things that kill people globally are also expected to change over the years, with infectious diseases such as malaria becoming less common causes of death than chronic and non-communicable disorders like diabetes, lung cancer, and kidney disease. Risk factors such as high blood pressure, obesity, and tobacco use will also be the largest drivers of health going forward, the report found.