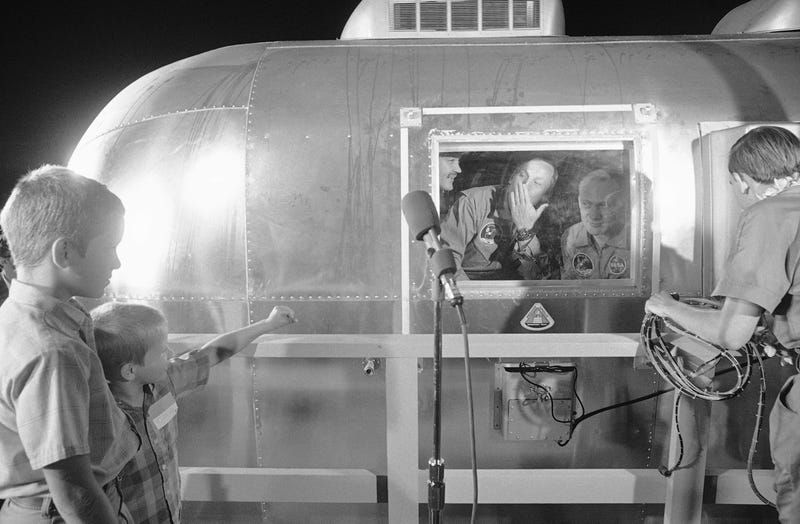 Neil Armstrong (blowing a kiss to his sons) is flanked by Michael Collins and Buzz Aldrin on July 27, 1969 at Ellington Air Force base in Houston, Tex. On July 24, the Apollo 11 astronauts returned from their historic trip to the moon, but due to infection fears, they were quarantined for 21 days.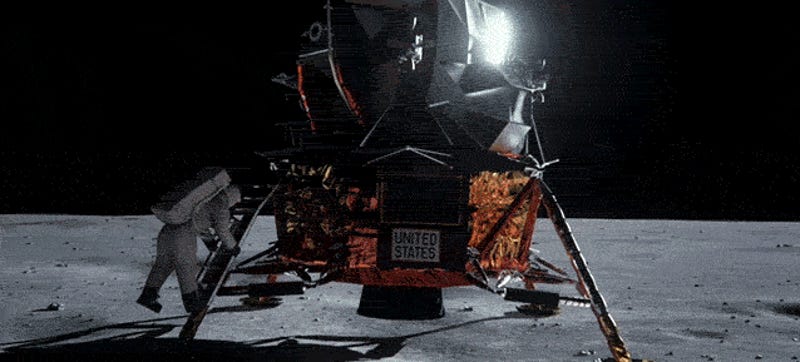 Over the years, we here at Gizmodo have provided you many, many examples of scientifically backed evidence to shove in the faces of lunar landing conspiracists. But this one might be the most convincing of all: Engineers used 3D modeling to prove, once and for all, that Buzz Aldrin really moonwalked.
Recent mover and shaker Moon Express wants to send a robotic spacecraft to the moon in 2015. CEO Bob Richards says that the MX-1 will use scientific instruments and sensors to study resources that are limited on Earth but "available in infinite quantities in space."