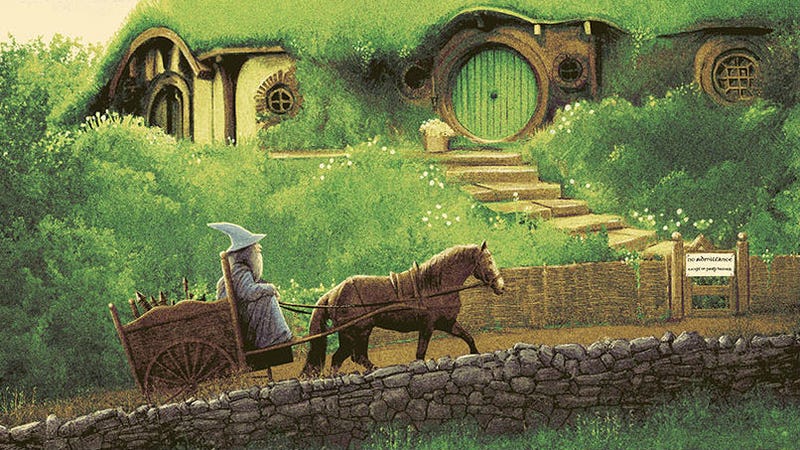 One of the many reasons why The Lord of the Rings trilogy, in both book and movie form, is so good is the characters. Each hero, villain, and everything in between is simply memorable and captivating. Everyone has their favorites and if your favorite is Gandalf, this is going to knock your socks off.
Ranking movies or TV shows is easy compared to more traditional art. There are a finite amount of scifi TV shows and movies you can watch, but pop culture art is damn near infinite. Every sliver of the internet is chock-full of it, not to mention the professional galleries, poster companies, on and on.
Celebrating a half-century of all things Starfleet, Star Trek 50: Artists 50 Years is a wonderful art exhibit that kicking off at this year's Comic-Con before hitting the road to Las Vegas, Toronto, New York, and other cities (the full list is here). But if you can't make it to those, here are a few pieces from inside…
Everyone is talking about Captain America: Civil War this week, and for good reason. The first trailer is out and it promises to be a mega kick-off to Phase three of the Marvel Cinematic Universe.
Matt Ferguson's gloriously geeky art is well known for its awesomeness (as well as its ability to promptly sell out the moment it goes on sale) - and this latest trilogy of posters inspired by the Lord of the Rings is no exception. You've only got until the end of this weekend to buy it though!
Brooklyn's Bottleneck Gallery is known for its sales of gorgeous art inspired by games, movies and pop culture - and how hard it is to nab said art before it sells out. Never fear though, as this wonderful new series of Star Wars posters by Matt Ferguson won't - as long as you buy before the end of Sunday, that is.
Just when you thought it was safe to go anywhere near the water, artist Matt Ferguson delivers this clever rendition of the classic Jaws poster with one of Pacific Rim's kaiju. Fortunately, giant robots is precisely what this movie's got.