Taronga Western Plains Zoo in New South Wales proudly presented the newest members of their Asian Small-Clawed Otter family to the public recently. The pups, two females and a male, were born on January 8th of this year, and are the second litter born to parents Pocket (mum) and Eniko (dad).
Behold, as otters and penguins at Chicago's Shedd Aquarium enjoy their custom-frozen V-Day treats. And the good people at Shedd filmed it, so that even the darkest hearts could find a reason to melt juuuuust a little on this most polarizing of holidays.
We have the good people at Zooborns to thank for this, the most eyeball-blastingly cute thing you will see all day. "Pup 681" was rescued off the coast of California but now calls Chicago's Shedd Aquarium home.
Well isn't this just adorable? Asian small-clawed otters got their hands on a keyboard at the National Zoo and started pounding away at the keys to make music that actually sounds like a Hitchcock movie soundtrack by Bernard Herrmann.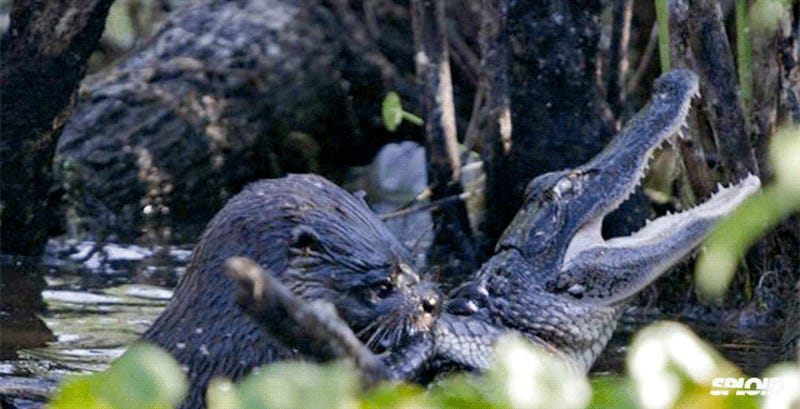 Last September, members of the Monterey Bay Aquarium's Sea Otter Research and Conservation team recovered three otters that had been shot and killed near Asilomar Beach, in Pacific Grove, CA. Their killer remains at large. Now, state and federal authorities need your help finding the perpetrator.