Elon Musk doesn't seem like somebody whose shoes you'd want to be in lately—he's had a number of terrible, horrible, no good, very bad days—but one oil executive allegedly tried to make it happen anyway.
According to a lawsuit filed by Tesla Motors on Wednesday, Todd Katz, the chief financial officer for an oil and gas industry services company called Quest Integrity, sent an email to Tesla CFO Jason Wheeler on August 3rd. Instead of signing it as himself, however, the lawsuit alleges that Katz impersonated Elon Musk in an attempt to "steal and obtain proprietary Tesla financial, business, and economic information and plans."
Here's the body of the email, as presented in the lawsuit:
why you so cautious w Q3/4 gm guidance on call? also what are your thoughts on disclosing M3 res#? Pros/cons from ir pov? what is your best guess as to where we actually come in on q3/4 deliverables. honest guess? no bs. thx 4 hard work prepping 4 today
It was apparently signed "em." The email address Katz supposedly used was elontesla@yahoo.com, which the lawsuit says is "similar [to one] that has been used by Musk." Elon, buddy. Yahoo? Really?
The email was allegedly sent following Tesla's second quarter earnings call. Tesla doesn't say how exactly it arrived at the conclusion that Katz sent the email, but did say that it got there after an investigation into that and "other potential impersonation attempts," though Tesla says this is the only one it's pinned down so far.
G/O Media may get a commission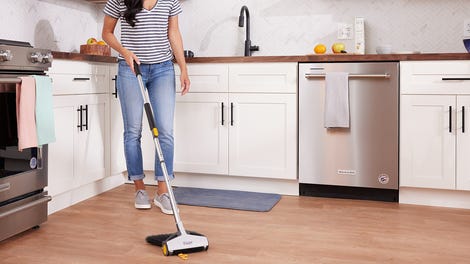 BOGO 50% Off
Flippr - BOGO 50% Off
It's unclear how exactly Tesla and Quest Integrity are related, but the lawsuit claims that "As a leading force in the move to electric vehicles and sustainable anergy, Tesla has come under constant attack from the oil industry." Quest Integrity counts ExxonMobil, BP, and Shell among its clients.
Messages left with Tesla's lawyers weren't immediately returned, but we'll update if we hear back. Tesla, for its part, told us it had nothing to add beyond what was found in the lawsuit.
Update: Katz was unavailable for comment, but Quest Integrity's parent company, Team, Inc., sent over the following statement by email:
We became aware of the Tesla Motors lawsuit against Mr. Katz this morning via news reports and have initiated an internal investigation. We take these allegations against Mr. Katz seriously. However, it is clear that unsubstantiated allegations of an alleged conspiracy among Quest Integrity, Team Industrial Services or our major oil company clients are absurd.