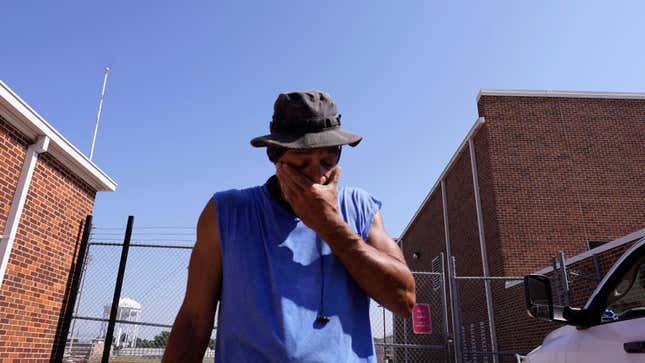 The temperatures have been too damn high in Texas this summer, prompting households and businesses to crank up their air conditioning and break energy usage records again and again. The state has broken its own record for highest-ever electricity usage nine times in summer 2023.
Taylor Lorenz Talks "Extremely Online"
Power demand reached yet another record-high on Wednesday, according to data from the Electric Reliability Council of Texas (ERCOT), the state's power manager. According to ERCOT, power use hit a preliminary 83,961 megawatts (MW) on Wednesday. This is the ninth energy use record that Texas has broken this summer, Reuters reported. The state broke an earlier record just two days prior after power use hit a preliminary 83,854 megawatts (MW), Reuters reported, citing data from ERCOT.
The Lone Star State reached another energy usage record as extreme heat roasts the U.S. from Texas to Florida, per measurements from the National Weather Service.
The Austin and San Antonio metropolitan areas are so hot and dry that residents are in danger of wildfires, a rare occurrence, according to the area's NWS station. San Antonio and Austin could see temperatures as high as 106 degrees Fahrenheit (41 Celsius) today, according to the Austin/San Antonio NWS station. Over on the coast, the Houston and Galveston area is expected to see temperatures as high as 107 degrees Fahrenheit (41.6 Celsius) and a heat index higher than 112 degrees Fahrenheit (44.4 Celsius), according to the local NWS station.
Much of the state is going to have to sweat it out for the next few days. "Above-normal to record-breaking heat will continue through the remainder of the week," the NWS alert said, "The combination of heat and humidity will result in dangerous heat indices, possibly climbing above 110F in some locations."
If these alarming temperatures persist, there could be a tenth energy usage record to come for Texas in the coming days. 
Want more climate and environment stories? Check out Earther's guides to decarbonizing your home, divesting from fossil fuels, packing a disaster go bag, and overcoming climate dread. And don't miss our coverage of the latest IPCC climate report, the future of carbon dioxide removal, and the invasive plants you should rip to shreds.