Apple seems to want a little piece of everything that could possibly be considered "technology," and its most ambitious undertaking is its rumored autonomous vehicle—the Apple Car. And now, according to a report from The Guardian, the Apple auto hearsay is becoming more fact than fiction.
Basing its report on documents obtained by a public records act request, the Guardian writes that Apple engineers met with officials from GoMentum Station—a disused World War II-era base in Concord, California, that conveniently has 20 miles of paved highways and city streets—in May.
GoMentum Station is like an Area 51 for autonomous tech: The base is still guarded by the military and closed to the public. Because of this intense security, the old San Francisco-area navel base has become a perfect spot for auto and tech companies to test their driverless four-wheeled creations in secrecy, and that's exactly why Apple engineers came calling, asking for ways they could schedule tests to avoid any prying eyes.
Here's a video from Honda testing its automated tech at GoMentum Station:
Companies like Google and Mercedes-Benz test autonomous cars on public roads, but to do so, they've had to divulge tech specs on their projects to pass inspection. If Apple's known for one thing, it's secrecy; the idea that it would open up its autonomous car playbook this early in the game seems extremely unlikely.
G/O Media may get a commission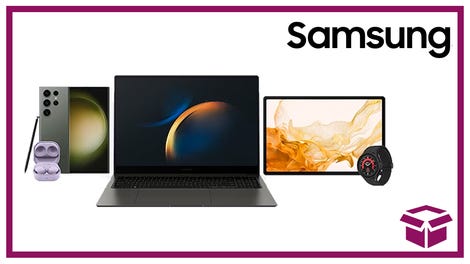 24 hour deals
Discover Samsung - Daily Deal
So an old nearby naval base would serve as the perfect temporary substitute for the real thing. When questioned by The Guardian on whether Apple was indeed a client at GoMentum Station, the owner Randy Iwasaki remain tight-lipped:
"We had to sign a non-disclosure agreement with Apple. We can't tell you anything other than they've come in and they're interested."
Of course, an early negotiation for room to conduct secretive testing and an actual road-ready car are two very different things—the bookends to what will likely be a years-long journey. But Apple entering the auto business now seems all but certain. Let's just hope they don't call it the iCar.
Image by Michael Hession