When a Florida mailman landed a gyrocopter with a USPS logo on the lawn of the Capitol today, I'm sure you were asking yourself the same question I was: Does the postal service really deliver mail via gyrocopter? Not today. But it turns out they did, back in the 1930s.
Before it was part of a protest to demand campaign finance reform, the gyrocopter was simply an aviation history footnote. Invented by a Spanish engineer named Juan de la Cierva in the 1920s, what was then known as the autogyro was supposed to revolutionize air transportation due to its ability to fly safely at very low speeds.
Buhl-A1 autogyro, circa 1931, courtesy San Diego Air and Space Museum Archive
Somewhere between a plane, a glider, and a helicopter, the gyrocopter uses the forward propulsion of motor-powered propellors and the lift of rotary blades to gracefully wobble into the sky. The tiny aircraft were quickly employed by militaries to fly reconnaissance, kind of like pre-drones.
G/O Media may get a commission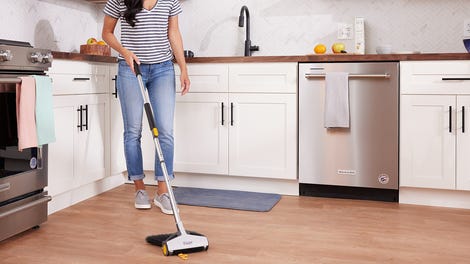 BOGO 50% Off
Flippr - BOGO 50% Off
As the hovering capabilities of helicopters helped them to become a far safer and more efficient way to shuttle people short distances through the air, the gyropcopter lapsed into a form of transportation used mostly by hobby pilots who build and fly ultralight models (and by post-apocalyptic drifters and handsome spies, of course). But for a short time, gyrocopters were indeed used to deliver mail.

Due to their agility, gyrocopters were sometimes the fastest way to get mail from one urban center to another. In the 1930s, the postal service regularly used gyrocopters for several such routes in the Northeast as well as in Los Angeles. This incredible film shows mail being ferried between the rooftop of a Philadelphia post office and Camden, New Jersey, a flight that could be made in six minutes thanks to this new transportation technology.
Although a USPS logo was plastered on the back of the gyrocopter that's being collected from the Capitol today, these have not seen official mail action since the 1940s. What were once derisively nicknamed "flying tractors" have been seeing somewhat of a comeback in recent years, as some inventors have been touting them as an environmentally responsible path to a flying car. But it's unlikely that the postal service is going to return gyrocopters to the skies. Especially now.
AP Photo/Andrew Harnik