Hands-down, one of the coolest features of the new iPhone 6s and 6s plus is 3D Touch, that subtle touch mechanism that lets you quickly access common tasks fast as hell. Here are our 10 favorite shortcuts so far.
Instagram: Why yes, I do in fact want to post the sunset pic I just snapped without having to fire up the app then choosing New Post.
---
Shazam: Sometimes you only have a precious few seconds to Shazam a song, and this shortcut is your best shot at making it happen before it's too late.

G/O Media may get a commission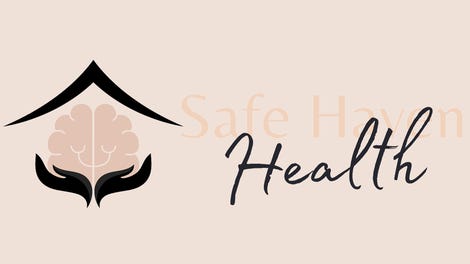 Addiction counseling
Safe Haven Health
---
Peek at emails: Good lord, I wish this was available in other email apps because it's so awesome. 3D touch for an immediate preview of an email that disappears when you remove your finger.

---
Camera: The selfie-inclined are going to love this one especially, but it's handy for specific types of image capture. Take that, fleeting moments!

---
Keyboard cursor: The turmoil of trying to precisely place a cursor in order to fix a typo is ever-present. With 3D touch, you can slide around the cursor with a much clearer view of the text you are editing.
---
Live Photos: A gimmick? Perhaps. But it's fun and silly and good for a chucklegoof every now and then

---
Apple Music: The iOS app for Apple Music is pretty awful, so anything to avoid entering its crappy interface is a blessing.

---
Dropbox: For those of us who are still Dropbox loyalists, quick access to recently uploaded files and search is a welcome addition.

---
Maps: Yeah OK, so it's only on Apple Maps (ugh), and not Google Maps (yet). Will 3D touch shortcuts convert me back to Apple's own navigation system? We'll see.

---
Evernote: Anything to make iPhone note-taking a more intuitive process is a welcome addition to my life.

These shortcuts are great, no doubt. But don't convince yourself that they are saving you more than one maybe two taps. They are saving you tiny fractions of seconds. But those fractions add up. And the mental satisfaction of seeing these fly-outs appear is not insignificant. It's fun!
Still, there is so much unseen potential in what 3D touch can offer. Third party support will trickle in inevitably, but it's how the feature is implemented that really makes the difference.
What if Uber let you request a car to your current location with one tap, while showing you the fare estimate right there in the 3D touch fly-out? What if the Facebook app let you update your status in one tap? So many possibilities.
But even in Apple's native suite of apps, there's so much more they could have done. The Weather app should, you know, show you the weather with 3D touch. The Apple Music app should let you play your most recent playlist or artist. Better yet, each app should let you customize the commands featured in the 3D Touch flyout.
Basically, the future of 3D touch is looking good, but it's on developers to make it into a can't-live-without feature.
---
Contact the author at mhession@gizmodo.com.