Did you know that you can buy everything on Amazon? Medical devices, snack foods, designer clothing, books, pet supplies, art, and—you're never gonna guess this one—buildings!
One Amazon listing in particular has been floating around the internet this week. It's described as a "Pre-fabricated Tiny Home," though some might identify the structure as a shipping container filled with furniture. A few clicks deeper down the Amazon rabbit hole reveals all kinds of buildings that you can buy and get delivered to your door. Here are my favorites (as seen on the website, but not personally viewed) in some specific order.
---
This is obviously the shipping container thing described above. It comes fully furnished with bunkbeds, a couch, a toilet, two sinks, and a shower as well as standard appliances. The former shipping container does have windows and French doors on one end. This particular model is 40 feet long and 8 feet wide, though you can contact the company about building a custom model out of a different-sized container. In general, the whole thing has that prepping-for-the-apocalypse feel which some people love.
---
G/O Media may get a commission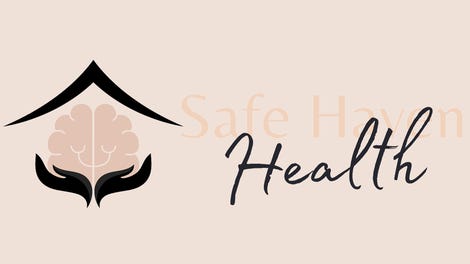 Addiction counseling
Safe Haven Health
Talk about that prepper feel! This fire-resistant hunk of galvanized steel features a versatile metal foundation and impenetrable walls. You might think it's just a fancy shed, but the company does recommend it be used as a living space or emergency shelter. You'll probably need a bucket, since the building doesn't come with any plumbing. At only 130 square feet, the DuraMAX isn't really suited for protecting the whole family with much room to spare, though you probably won't care when the vampires come.
---
Okay this one actually is a shed. With up to 288 square feet of space, however, you can imagine making some improvements and turning this quaint colonial into the tiny house of your dreams. There's no insulation, so that's an issue if you want to live in a cold climate, and there's also no bathroom, which is an issue pretty much anywhere. There are windows with screens, however. Those colonial details are also just adorable.

---
This rustic yet stunning little house might be the best deal in the lot. It's snug at 113 square feet and, like the colonial above, lacks a bathroom. But why would you need one, when this Nordic Spruce cabin is built for nature. Just poop in the leaves like God intended. Order now, though, because the company says these kits sell out every season.
---
If rustic isn't your thing, this 180-square-foot cabin features "contemporary urban styling." That means clean lines and a sort of Scandinavian profile, along with large windows. The extra badass feature of this one is that the company says it's suited to being installed on rooftops, so if you really do live in a contemporary urban environment, you can create a pretty unique space high up above those city streets. There's no bathroom (this is becoming a trend) but you can install insulation.
---
Now we're cooking with gas. This is not a shed or a cabin. It's a damn two-story house that you can order on Amazon. With 712 square feet downstairs and 396 square feet upstairs, it's larger than many New York City apartments and modern-looking enough to offer some curb appeal. There's space for a full bathroom and kitchen as well as three bedrooms and a sunny living room. All that for the price of a brand new Volvo station wagon.
---
If you've got your heart set on the log cabin look and have some coin to drop, this is the kit for you. The 725-square-foot cabin kit is a full blown woodland retreat complete with insulated walls, a full kitchen and bathroom, lofted bedroom, and a front porch. It's pricey, though that weird $4.50 shipping fee seems like a deal.
---
Who knew you could get a little house specifically designed for birdwatching? Well, you can. There's not much detail on the Amazon listing page for this Romtec concoction, though it does say the cabin is 200 square feet with an additional covered porch. There doesn't appear to be a bathroom or a kitchen, though there is a special birdwatching booth. So for over 50 grand you get the fun privilege of telling your friends, "Hey, I'm going to my birdwatching house tonight." Seems worth it to me.
---
You might hesitate, when considering purchasing a structure from a company called BZBCabins.com, but you're also shopping for a building on Amazon.com. The main selling points of this kit seem to be price, simplicity, and windows. More specifically, this 200-square-foot cabin comes with the "premium door and window package." Sounds like a slice of luxury to me, even though you won't have an indoor restroom.
---
While the cabin designation suggests this building is bound for the woods, I'd like to build the 244-square-foot Getaway on a secluded beach. The glass doors and windows along with the porch would look out onto the ocean, and I'd wake up every morning to see the sun rise over the Atlantic Ocean. That is, unless I decided to build the Getaway on the West Coast in which case I'd watch the sunset from my sweet-ass prefab house.
---
I saved the best for last. This 259-square-foot house with vaulted ceilings has "rugged leisure" written all over it. There's just one room, except for a separate bathroom and a spacious loft for storage or a snuggle-friendly sleeping area. The kit also comes from Allwood, a company that clearly has a serious Amazon presence and great DIY home kits for reasonable prices. While that one house above cost the same as a brand new Volvo, the Ranger Cabin can be had for the price of a loaded Honda Civic. Plus, there's free shipping!