The Design Museum has just announced the contenders for the sixth annual Designs of the Year. And their products shortlist highlights objects whose forms transcend their everyday functions.
---
Bang & Olufsen 'Beolit 12' This handy, portable music system plays music wirelessly from your iPod, iPhone, iPad or Mac, or wired from any other smart phone or PC. Designed by Cecilie Manz.

Photo: Bang & Olufsen
---
Child Vision Glasses. Self-adjustable glasses that allow the wearer to tweak the lenses until they focus clearly, developed specifically for young adults aged 12-18. Designed by The Centre for Vision in the Developing World and Goodwin Hartshorn.

G/O Media may get a commission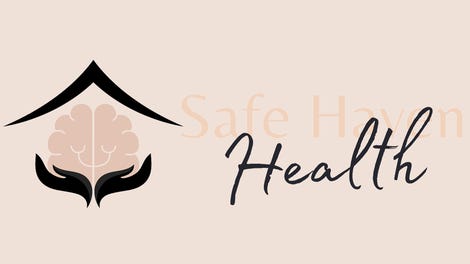 Addiction counseling
Safe Haven Health
Photo: vdwoxford.org
---
Colalife. This company in developing countries to bring Coca-Cola, its bottlers, and others together to open up Coca-Cola's distribution channels to carry 'social products' such as oral rehydration salts and zinc supplements to save children's lives. ColaLife is an independent non-profit organisation run and staffed by volunteers. Designed by Simon Berry.

Image: ColaLife
---
Colour Porcelain. This collection is decorated with three different levels of intensity, using traditional colors from the company's archives on the pale grey background of natural porcelain. Designed by Scholten & Baijings/1616 Arita Japan.

Photo: Inga Powilleit/1616 Arita Japan
---
E-Source. A sustainable cable recycling system for small-scale recyclers in developing countries, E-Source consists of an innovative bicycle-powered cable granulator and an approach to separating copper and plastic using water. Un-burnt copper can be sold for up to 20% more than burnt, providing a better income for workers and much healthier working conditions. The designs will be made available to local workshops who would produce the machines and then sell to recyclers. Designed by Hal Watts.

Photo: Hal Watts
---
Faceture Vases. This series consists of handmade faceted vessels, light-shades and table. Each object is produced individually by casting a water-based resin into a simple handmade mould. The mould is then manually manipulated to create each object's form before casting, making every piece utterly unique. Designed by Phil Cuttance.

Photo: Phil Cuttance
---
Frederic Malle Travel Sprays. These metallic tubes were designed to "embody femininity" with their expressive colors. Designed by Pierre Hardy.

Photo: Frederic Malle/Facebook
---
Flyknit Trainers. Exceptionally lightweight, the Nike Flyknit Trainer features Nike's Flyknit technology for structure, support, and a precision fit that creates the feeling of a second skin. The one-piece knitted form features areas of stretch, breathability and support exactly where the runner needs it. Designed by Nike.

Photo: Nike
---
Kiosk 2.0. Inspired by the carts used by Berlin's currywürst vendors, Kiosk 2.0 works as a mobile 3D printing station that brings design out of the studio and onto the streets. Designed by Unfold Studio.

Photo: Unfold
---
Liquiglide Ketchup Bottle. LiquiGlide is a 'super-slippery', non-toxic, edible but tasteless substance that can be applied to the inside of a bottle, preventing the condiments from sticking to the neck and the bottom where they can't be reached. Designed by Dave Smith/Varanasi Research Group MIT.

Source: LiquiGlide
---
Little Printer. Little Printer lives in your home, bringing you news, puzzles and gossip from your friends. Use your smart phone to set up subscriptions and Little Printer will gather them together to create a timely and beautiful miniature newspaper. Designed by Berg.

Photo: Berg
---
Little Sun. Developed over the last two years, Little Sun is a work of art that brings solar-powered light to off-grid areas of the world. Designed by Olafur Eliasson.

Photo: Little Sun/Facebook
---
3D Printed Exoskeleton 'Magic Arms'. As part of their research and development, duPont's Department of Orthopedics developed WREX, the Wilmington Robotic Exoskeleton. It gives kids with muscle weakness much better movement and the ability to lift objects but was too heavy to use on a younger or smaller child. They figured out a wearable plastic jacket could be 3D printed to offer the same aid as WREX but in a mobile form that a child weighing only 25 pounds could wear. Designed by Nemours/Alfred I. duPont Hospital for Children in Wilmington, Delaware.

Photo: jaecoorthopedic.com
---
Oigen Kitchenware. Throughout history, the Japanese design aesthetic has been acknowledged for its simplicity. Japan Creative have produced a series of minimalist cast-iron products conceived together with Jasper Morrison. Designed by Jasper Morrison/Japan Creative.

Photo: Jasper Morrison
---
Olympic Cauldron. At just 8.5m high and weighing 16 tons, last year's Olympic cauldron is far smaller and lighter than previous versions. Heatherwick Studio incorporated 204 individual copper 'petals', each carried at the opening ceremony by participating countries to create an iconic image not only for the Olympics but for all of London. Designed by Heatherwick Studio.

Photo: Julian Finney/Getty Images
---
Papa Foxtrot Toys. The Wooden Giants series comprises models of the Emma Maersk, Arctic Princess and TI Asia, three of the largest cargo ships in the world. Designed by PostlerFerguson.

Photo: PostlerFerguson
---
Plug Lamp. Addressing today's digitally connected society and our constant need to recharge our computers, smartphones, tablets, this lamp features the addition of an electrical socket in its base. Designed by Form Us With Love.

Photo: Form Us With Love
---
Replicator 2. This fourth-generation 3D printing machine from MarkerBot has a massive 410 cubic inch build volume and is the easiest, fastest, and most affordable tool for making professional quality models at home. Designed by MakerBot.

Photo: MakerBot
---
Switch Collection. French designer Inga Sempé has teamed with electrical equipment specialists Legrand to produce a collection of switches, sockets, and dimmers. The series reinterprets functionality to imply additional user interactivity. Designed by Inga Sempe for Legrand.

Photo: Inga Sempe
---
Surface Tension Lamp. This lamp blows a bubble to from a temporary transparent shade round an LED light. The lamp will create 3 million bubbles over the course of its 50,000 hour life. Designed by Front.

Photo: Front
---
Tekio. This prototype modular lighting system was inspired by traditional Japanese 'Chōchin' paper lanterns. Tekio, the Japanese word for 'adaptation', can adapt to any interior and its ability to transform spaces is only limited by your imagination to change its shape and style. Designed by Anthony Dickens.

Photo: Anthony Dickens
---
W127 Lamp. Berlin-based product designer Dirk Winkel created this slim black desk lamp to show that plastic can be as solid and tactile as metal or wood. Designed by Dirk Winkel for Wästberg.

Photo: Wästberg
---
The Design Museum of London's Designs of the Year exhibition will be open through July 7th, with winners announced on April 17th. For ticketing information, head here. You can see the list of finalists across all categories here.