Today, the CIA released a trove of files obtained from Osama bin Laden's compound when he was killed by US forces in 2011. We knew that bin Laden had some unexpected things on his computer, but we now have a better look at some of the files.

"Today's release of recovered al-Qa'ida letters, videos, audio files and other materials provides the opportunity for the American people to gain further insights into the plans and workings of this terrorist organization," CIA Director Pompeo said in a statement.
"CIA will continue to seek opportunities to share information with the American people consistent with our obligation to protect national security," Pompeo continued.
Osama bin Laden's computer had a strange mix of everything from Tom and Jerry animated cartoons and crochet instructional videos to IED and beheading films. For instance, he had one video of the beheading of Jack Hensley, who was a 49-year-old American beheaded in Iraq in 2004. Needless to say, I don't suggest you Google it.
Bin Laden even had Hollywood movies like Antz, Cars, Heroes of Tomorrow, Chicken Little, Resident Evil, and the 2009 Dreamworks animated 13-minute short, B.O.B.'s Big Break. Is it possible that kids were watching some of these movies in the compound? For sure. But I'd prefer to imagine that one of the worst terrorists of the century actually just had a soft spot for western cartoons.
G/O Media may get a commission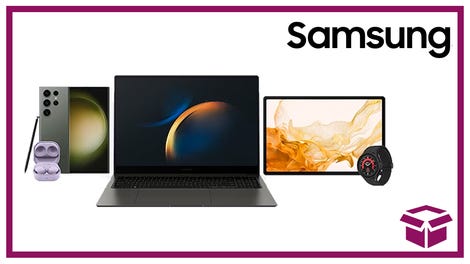 24 hour deals
Discover Samsung - Daily Deal
And if you're wondering, yes, that first video appears to be the viral classic "Charlie Bit My Finger."
We have a short list of some of the strangest titles below. You can search the entire list of videos here, and check out the other files that the US found on the agency's main page.
YouTube_-_Charlie_bit_my_finger_-_again__.flv

MyEgy.CoM_Street.Fighter.IV.2009.DvDRip.rmvb

Existence.of.the.Angels.mp4

IMAX_Mysteries_Of_Egypt.rmvb

Art_of_Crochet_by_Teresa_-_Baby_Crochet_Sock_Edging.flv

How_to_Crochet_a_Basket.flv

Crochet_Star_-_Small.flv

Stripe_Crochet_Beanie_Cap_Hat.flv

Twinkle_Twinkle_Little_Star.flv

Tom-jerry17.rm

Tom___Jerry_-_091.rmvb

MyEgy.Com.By.Dr.MiDo.Jackie.chan.Ep_(26).rmvb

Animal_Monkey_Never_Giveup.wmv

[MSOMS-ANIME][MCT][534][nooood].mp4

MyEgy.Com.Sindbad.By.Dr.MiDo._(28).rmvb

MyEgy.CoM.BOBS_BIG_BREAK_DVDRiP_XViD.rmvb

The_Pink_Panther_-_014_-_Bully_for_Pink.rmvb

Sex_Crimes_and_the_Vatican.wmv

BBC.Battlefields.3of4.Bomber.XviD.ahmed_ashour_wa_(dvd4arab).rmvb

3_Welcome_to_the_11th_Dimension.rmvb

Colors_Video_for_Kids.flv

YouTube_-_Girls_Fight_ضرابة_بنوتات.flv

The_New_FAST_Alphabet_-_ABC_Phonics_Chant.flv

SynThreeFingerFlick.mpg

gomaa_dr_04_Race_To_The_Moon_eibda3.com.rmvb

Bubbles.wmv

MyEgy.CoM.buzzlightyear.Ep12.By_action2020.rmvb

HOssam2010_06__The.Fall.of.Rome__eibda3.com.rmvb

1-2_buckle_my_shoe,alphabet_song.flv

gomaa_dr__World.War.I.in.Colour_-_Making.the.Series__eibda3.com.avi

Yousry_zero_hour_Mission_impossible_Eibda3.com.rmvb

Crochet_5_Puff_Stitch_Cheap_Way.flv

Yousry_A_world_of_crime_el3rab_Eibda3.com.rmvb

1_Einstein's_Dream.rmvb

cute_boy_reciting.flv

gomaa_dr_03_Race_For_Survival_eibda3.com.rmvb

classic_vanilla.flv

How.many.Angels.are.there.mp4

Star_Rainbow_Crochet_Applique'.flv

YouTube_-_The_Art_of_Crochet_by_Teresa_-_Radiant_Crochet_Butterfly.flv

[MSOMS-ANIME][MCT][538][nooood].mp4

HORSE_DANCE.flv

You can watch the video for SynThreeFingerFlick.mpg below.
Update, 5:15pm: And as if all of this wasn't weird enough, bin Laden apparently had a 9-11 truther video on his computer. Seriously.
As Ciazarn points out on Twitter, there's a file on the list called LooseChange2.flv. Loose Change is the tremendously popular conspiracy theory film that claims the attacks of September 11, 2001 were an inside job orchestrated by the US government and George W. Bush, and not perpetrated by anyone affiliated with Osama bin Laden.

The "2" in the file name presumably refers to the "second edition" of the conspiracy theory movie which was released in 2006. The movie was first released in 2005 online.
You can watch the trailer for Loose Change below. What a bizarre world we live in.