The Amazon Oasis is practically perfect in every way. It doesn't forge relationships between bratty kids and their errant fathers or wax bannisters with its ass, but as e-readers go, it leaves you satisfied. It's light, easy to read, has wonderful ergonomics and incredible battery life.

And the fucker is almost three hundred dollars.
I have never been so enamored with a piece of hardware not made by Lelo, and yet so hounded by its price. The Amazon Oasis costs $290. That's $90 more than the already outrageously priced Voyage and $190 more than the truly exceptional Paperwhite. The only way you can really even begin to justify the large (relative) sum of money you're spending on the Oasis is by looking to its cover—and even then you're bending over backwards.
Covers for earlier Amazon e-readers can cost anywhere from $25 to $90—and even more if you go for some stupid "luxury" third party cover made from the gently tanned hide of a goat fostered to maturity in a distant mountain society of leatherworkers descended from Hephaestus. The cover of the Oasis is included, and it's a nice quality leather designed to age well and develop some "character" with use. It also has a back up battery that keeps the primary e-reader topped off.

G/O Media may get a commission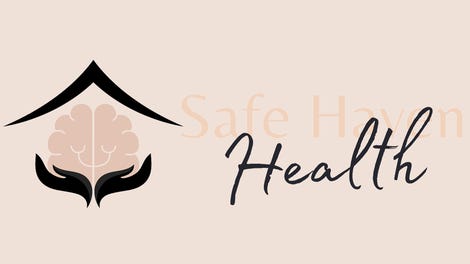 Addiction counseling
Safe Haven Health
And it's built to be used with the Oasis. Most covers are afterthoughts that add bulk and ruin all the carefully considered design features of an e-reader (or tablet or phone for that matter). The Oasis cover is included with purchase and it's intended to be used. Thanks to the unique design, it adds almost no bulk and keeps the device much slimmer than its competitors.
There's a brazen thoughtfulness to the design, and it extends to the rest of the device—which eschews traditional form factor to rebelliously shout "fuck you man. I'm here to read Goddamn EBOOKS."

It's not just another boring and perfectly symmetrical slab. It's got character and it's taking risks, and that makes me want to love this thing despite the ridiculous price. Everyone else has spent a decade chasing the tablet dragon. Trying to turn e-readers into something more than the portable library that they are. There have been shitty web browsers, awful music players, and Amazon even tried to make the whole "touch screen on an e-reader" happen.
And while some of those bad ideas linger (both the browser and the touch screen are still a thing on the Oasis) they're not the main event. They're frustrating contrivances that it's wickedly simple to ignore. The main event are the books.
With the cover on, the Oasis isn't perfectly flat. There's a slight slant to the "handle" side of the e-reader that makes it easy to hold. I call it the handle, because the Oasis is clearly intended for one-handed use. It's certainly light enough (it's 2 ounces lighter than the Voyage), and it's page-turning buttons are limited to just one side of the device.
Amazon finally realized readers like a button when thumbing through pages. Besides being viscerally satisfying, buttons just seem to work faster than an e-reader's touch screen. You can confidently tap a button five times and page ahead five times. You cannot confidently tap the screen five times and expect to reach the same point.

But buttons also take up a lot of space on an e-reader's bezel. It's why Barnes & Noble's nook looks so cartoonish. So Amazon kept the buttons on one side of the reader and then threw in an accelerometer so you can flip the Oasis over and read with either hand.
The Oasis also has a "landscape" mode. It's a little silly to read such a small display in landscape—though several people who tried it naturally went to read in that position. Oddly, you can only initiate landscape mode from the menu. That fancy accelerometer doesn't help.

The Oasis is also lacking one major feature from the Kindle Voyage (the last holder of "Most Expensive E-Reader Ever" title). There's no ambient light sensor, so the brightness of the display can't be adjusted automatically. But I can't knock Amazon too hard for that exclusion. The Voyage's sensor always seemed to crank the brightness much higher than my eyes would have preferred.
The Oasis's more even backlighting is also a bonus. As is the moderately improved contrast. Though neither is too noticeable to the naked eye. And frankly I'm reluctant to recommend an e-reader because it maintains better detail on the microscopic level.
To the naked eye it was a real struggle to notice any difference when looking at pages of the black and white comic Strangers in Paradise. Same when I loaded a book with the same font on both e-readers. There are differences, but you need to get close.
I'd rather just read a book, and for that the Oasis is perfect.
README
A price that makes you question consumerism
Just kidding. I'd probably still spend the cash. I'm an e-reader obsessive
Great backlight that's easy on the eyes
Wickedly good battery life (I'll update if THAT changes)
Virtually perfect design
Please go waste your money so I don't feel like a loser when I buy one