Here's a brief note intended for the fanboys who ruin technology for everyone else: Look, your war doesn't make any sense, ok? This whole fanboys vs fandroids thing, the iPhone vs Galaxy, the iPad vs Kindle Fire... who the hell cares? They're just machines.
And companies are not your friends. They are not here to make you happy. They won't laugh with you at dinner. They won't kiss you goodnight. They are just big corporations who want your money.
Corporations waging war upon each other and using you as peons to gain market domination.
Corporations who use underpaid worker drones living inside city-size factories far away to produce toys for you to buy, new shiny pieces of plastic and metal marginally better than the old plastic and metal crap.
And not only you are zombie brand worshipers buying into this whole vain spec race, but you're also insulting and belittling everyone who doesn't agree with your choice of phone or tablet or computer. Doing it safely behind a screen because, if you did that right on the face of someone, he or she would punch your face.
G/O Media may get a commission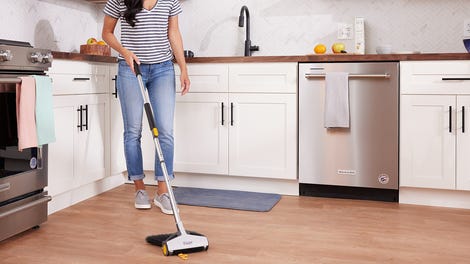 BOGO 50% Off
Flippr - BOGO 50% Off
So, can you stop "defending" your choice of gadgetry like a insecure whiny cheerleader? Or a crazy religious fanatic? Don't you see how ridiculous you look to normal people who don't give a damn? How absurd your concerns are compared to, I don't know, real life?
Or, if you have to justify your choice, could you at least please just think twice before insulting one another?
Because you just look bad when you do that. A tool. Just pick whatever you like best and stop trying to convince everyone that you made the right decision and that they are wrong. They are not. Nobody is. No more than you, anyway.
Carry on.
Original GIF by Ben Miller—Thanks Ben!