Zombies have taken over malls. They've taken over Jane Austin and Charles Dickens. And now they're coming for the Beatles in the upcoming book Paul Is Undead, which chronicles the rise and fall of an undead Fab Four.
Pocket Books has announced its purchase of Alan Goldsher's Paul is Undead: The British Zombie, which asks "What if John Lennon became a zombie before forming the Beatles?" Pocket Books has kindly released a full synopsis of Goldsher's pitch:
"Our story begins on 9 October 1840, in Liverpool, England. An African nzambi hides in the town's newly-built sewer system, only to reemerge exactly one century later at the Liverpool Maternity Hospital, in the room of Julia Lennon. The hungry nzambi takes a chomp from Julia's newborn's neck, and John Lennon is undead, a zombie with otherworldly powers, who will roam the Earth for eternity.

"In 1957, John, now a burgeoning singer and guitarist, meets Paul McCartney, a Liverpudlian with musical dreams of his own. Sensing a kindred spirit, John bites off Paul's ear and sucks out his mate's grey matter, after which he spits a healthy amount of his own brain into Paul's carotid artery-and thus is born the greatest songwriting team in rock history. John and Paul zombify local guitarist George Harrison, then welcome seventh level Ninja Lord Ringo Starr into the fold.

"Ladies and gentlemen, meet the Beatles.

"The lovable moptops murder then reanimate thousands of fans at the Cavern Club, simultaneously enslaving hundreds of lusty teenage girls. They invade the United States, mind-melding millions during an appearance on the Ed Sullivan Show. They engage in an epic battle with rival band and notorious zombie hunters the Rolling Stones. They release album after album with hidden messages: Please please me by biting your young… Dear sir or madam, won't you eat your neighbor… All you need is eternal life…

"And before you know it, zombies are fookin' everywhere.

"Come 1968, the Beatles world begins to crumble. Experiments with illegal drugs melt the boys' brains. John begins dating an eighth-level Ninja Lord named Yoko Ono, who imagines all the people dying for today. And worst of all, a band called the Zombies-whose members are not actually zombies-seeks revenge on the Fab Four. All of which begs the question, can the three undead lads and the one Ninja stay unified and conquer the world?

"Nah. They break up, make a bunch of crappy solo albums, and fade into oblivion. But come 2010, with John, Paul, George, and Ringo all impoverished and bored silly, we hear whispers of a reunion. Sure, George's fingers keep falling off, but that won't stop the Beatles from following their dreams of death and destruction."
Goldsher is actually a music journalist, having written books about indie rockers Modest Mouse and jazz band Art Blakey and the Jazz Messengers. But with zombie literature spreading like...well...zombies, it's no surprise that more people are trying to cash in on the monster mash-up craze. And now that Quirk Classics has announced Sense and Sensibility and Sea Monsters and Mr. Darcy, Vampyre, and Seth Grahame-Smith will be following up Pride and Prejudice and Zombies with Abraham Lincoln: Vampire Hunter (not to mention Queen Victoria: Demon Hunter and I am Scrooge: A Zombie Story for Christmas, both due out this fall), publishers are hoping we'll accept what initially seemed a novelty as a legitimate subgenre. But will any of these mash-ups produce truly innovative stories, or are monsters just the spoonful of sugar to make us swallow historical dramas and Victorian literature?
G/O Media may get a commission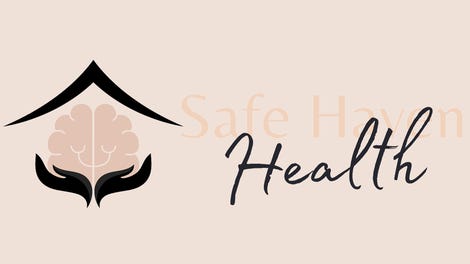 Addiction counseling
Safe Haven Health
Image from the Zombeatles.