There's a new way to cut the cord, and for do-it-yourself nerds like me, it might be the best way, too. SiliconDust is best known for its series of HDHomeRun DVR devices that you hook up to a hard drive or NAS you already own to record TV content and stream it anywhere in the home. Now, for $35 a month you can stream 45 cables channels on top of all the content you're pulling down from an antenna. That means all the local channels in their highest definition along with a robust selection of cable channels including ESPN, HGTV, and Cartoon Network.

Unlike most cord cutter options, the new Premium TV feature for HDHomeRun requires a fairly significant investment before you get to that very appealing monthly price tag of $35 a month. First, you need an HDHomeRun device that handles over-the-air (OTA) transmissions—they start at $80. Then you need a storage device attached to your network (NAS)—something we've recommended people invest in already. If you don't already have one expect to spend a minimum $200 for the NAS device, but realistically closer to $400 or $500.
That's a lot of money just to have DVR and live TV in your own home. And it's a lot of money I've actually already spent. I did it back when Plex, an excellent service that lets you create your own private Netflix, introduced Live TV. At that time it felt like Plex was finally allowing you to sever the cord we're all bound to—as long as you have the HDHomeRun DVR. In practice, it still leaves some things to be desired. First, it only reliably handles OTA channels (no cable), and second, the Plex app itself can struggle with the Live TV streams.

SiliconDust's app hasn't had the latter problem, and the new $35 a month service handles the former. You can record those channels just as if they were OTA, and navigate to them as easily and quickly as you do OTA channels. Even the quality is pretty nice—with the talking heads on CNN looking as crisp and clear over the HDHomeRun Premium TV service as they do over PlayStation Vue.
G/O Media may get a commission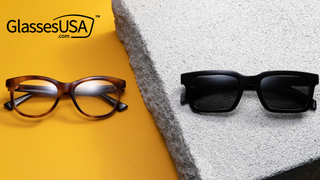 60% off frames
GlassesUSA.com Back to School Sales
My favorite aspect of the Premium TV service is that it works with any app that supports HDHomeRun already. Which means I can DVR or watch the stream via Plex instead, or via the nice Channels app for AppleTV. In other words, the content I DVR isn't locked by DRM so I can put the files on any server or computer I want. It's a flexibility that no other cord-cutting service offers. You can possess the content and view it or use it exactly how you want to.

As a person that rips her Blu-rays to Plex and already DVRs all of her OTA content, the $35 Premium TV service feels like an answer to a request I didn't even know to make.

But some of my colleagues were less excited about the new service, saying it seems like too much work and too much investment to quite rival the ease of something like YouTube TV, which just costs $40 a month, gives you 6 streams, unlimited cloud DVR, and has nearly all the same channels.
The thing is—that's okay. Each streaming offering we're seeing now is very different, and no one offering is perfect for everyone. I personally like having OWN and the new Paramount channel offered by HDHomeRun, and I like having digital copies of all the content I DVR on my own damn server. But you might prefer the many versions of FX offered by YouTube, and be perfectly content with your DVR'd content sitting in a DRM-protected cloud. Or maybe you hate both and want Hulu or PlayStation VUE, both of which have more robust on-demand options that HDHomeRun and YouTube lack.
Finding the option that best suits your exact needs is part of the challenge of cutting the cord. What works for one person won't work for the other. For people who want to store and control content themselves and don't mind acquiring the additional hardware necessary, the new HDHomeRun Premium TV service is wonderful. For $35 a month you can start to feel like you never cut the cord at all—you just cut in the bill in half.