The iPod changed the way you listen to music forever. Duh. Now you just want the thing to sound good playing out of a dock in your kitchen, your living room, the attic—wherever—for cheap. It's harder than you think.
For our iPod dock Battlemodo we tested new 30-pin speaker docks under $300. All of them are compatible with both iPods and iPhones. The two most important factors in choosing the winner were sound quality and how easy the docks are to use. The best dock hits the sweet spot between great sound and functionality without busting your budget. Aesthetics matter, but a design object that's hard to use won't get used.
We looked for docks that could handle the eccentricities of a real-world music library without missing a beat. We know most of you probably don't have all of your music ripped at crazy high resolutions—neither do we—so the docks were all tested using a songs at a mix of qualities and formats. As for functionality, the docks have to be as convenient and easy to use as an iPod or an iPhone. That means the build should be sturdy, the dock should be easy to port around your house, and it should be resilient enough to survive the trials of everyday use.
4th Place Sony RDP-X500IP
G/O Media may get a commission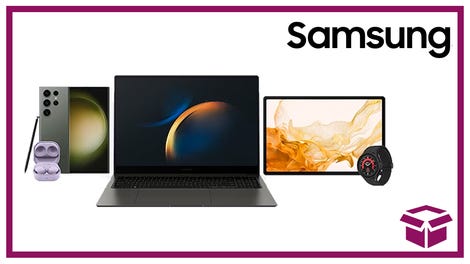 24 hour deals
Discover Samsung - Daily Deal
If the RDP-X500IP's aesthetic design was supposed to inspire us to play our music, everything else leaves us soundly disappointed. The Sony dock is the biggest, bulkiest, and most cumbersome dock we tested. Its triangular design cloaked in black cloth looks stately in your living room, but it also makes the dock a pain. Wherever this thing lands when you take it out of the box is where it's likely to stay for a while.
The Sony dock also had the weakest sound performance. For something so big and expensive you don't get a whole lot of benefits. It did, however, do a great job of projecting sound to the corners of a room. Still, while the speakers manage to represent a full range of frequencies well enough, the sound wasn't especially detailed and the mix of high and lows was frequently out of whack. For all its pleasant revebiness, the sound felt muddled at middle and low frequencies while the highs came out compressed and distorted. The optional app download allows some measure of EQ control, but is more trouble than it's worth
Sony RDP-X500IP
•Price: $299
•Aux inputs: 3.5mm
•Speakers: 2 X 1.9" satellites, 3.6" woofer
•Battery: No
•Dimensions and Weight: 15.9" x 7" x 6.4", 6.9 lbs
•Gizrank: 3


---
3rd Place: Bowers & Wilkins Zeppelin Mini
The Bowers and Wilkens Zeppelin Mini is a solid all-around performer encased in a beautiful, narrow design. The build is solid except for the 30-pin connector, which is located on a rotating arm that allows you to dock an iPhone in landscape mode. That's a neat feature, but the arm felt like it might snap off under too much pressure. The remote's modern curved design looks sleek, but it's also easy to knock it off a table because it doesn't sit flat.
The sound from the Zeppelin Mini is both powerful, and detailed. The best part is that certain accents sound great. Vocals across genres cut through cleanly, and in some rock songs the kick drum and snare popped like the kit was right in front of you. That kick not withstanding, the docks's most notable weakness is on the low-end. In fact when you're listening to wussy folk music that doesn't need any bass, the dock sounds even, balanced and beautiful. Flip on some hip hop and you'll be very disappointed.
Bowers & Wilkins Zeppelin Mini
•Price: $299
Aux in: 3.5mm, USB
•Drivers 2 x 3" full-range
•Battery: No
•Dimensions and Weight: 12.6" x 6.8" x 4", 5.5 lbs
•Gizrank: 3.5


---
2nd Place: Logitech Rechargeable Speaker S715i
Of all of the docks we reviewed the Logitech S715i was the only truly portable one owing to its 8-hour rechargeable battery. Don't be surprised if you find yourself carrying it from one room to another. The dock's slim profile and lightweight plastic casing means that the dock slides easily into a backpack, and it's also built tough enough to travel a lot. The only flaw is the stowable foot that stands the dock upright, which doesn't lock into place.
Boy did Logitech cram a lot of sound into this tiny package. The speaker is sonically flexible—it sounds very good playing music in a variety of genres. The S715i gets loud enough to blow up a living room full of people, and overall it sounds like a bigger, more expensive package. There's drawbacks to this, of course. The dock distorts on the high-end when you turn it up loud, and that's too bad, because that also happens to be the magical tipping point when the low-end starts to drive. That said, Logitech nailed a strange compromise here. At non-earth shaking volumes, the sound is balanced and pleasing. The Logitech S715 is very good at a lot of things, and even if it's not excellent at any of them, it's a superbly good deal for the money.

Logitech Rechargeable Speaker S715i
•Price: $150
Aux inputs: 3.5mm
• Drivers:2 x 3" full range, 2 x .5" tweeters
Battery: 8-hour rechargeable batter
•Dimensions and weight: 17.5" x 5" x 3.2", 3.5lbs
•Gizrank: 4


---
BESTMODO! Altec Lansing Octiv 650
The Octiv 650 nails a near perfect harmony between sound quality, easiness, and price with a few unique features to boot. If speaker docks are unremarkable almost by definition, the Octiv 650 is a shooting star.
Sound from the Octiv 650 is explosive and immediate. The first thing thing you notice about the Octiv 650 is this remarkable fullness that makes music sound so much better. What is that sound? Is that bass I hear? FINALLY! This thing has got some serious boom owing to its downward-facing 4" subwoofer. It makes a big difference to the sound. Luckily all that bass never gets in the way because the dock has high/low EQ controls plus settings for hip hop, rock, and pop. If the mix sounds off, you can easily make an adjustment with the remote. What an obvious feature that no one else thought to incorporate. Once you've got the bass in check, everything else sounds great across genres in part at least because you can adjust the tone. Make sure you perch the speaker on something solid because otherwise the downward-facing speaker will cause some unpleasant buzzing.
The Octiv 650 is definitely the plainest-looking of lot, and for that reason it's the best designed. There's nothing extraneous. The 30-pin connector is sturdily mounted close to the front of the dock's body. The horn-shaped box design doesn't just just acoustically friendly, it also makes sense from an acoustics point of view, it also makes the lightweight box easy to grab. Sure, in real-life you'll probably never use the RCA and video connections on the back panel to connect it to a TV, but it's a nice touch indicative of the thought that went into this speaker. It's all about function and features.
Altec Lansing Octiv 650
•Price: $199
•Aux inputs: 3.5mm
•Drivers: 2 x 3" full-range, 4" subwoofer
•Outputs: RCA Composite and Component video
•Battery: No
•Dimensions and Weight: 13" x 2" x 6", ~5 lbs
Gizrank: 4.5


---
You can keep up with Mario Aguilar, the author of this post, on Twitter and Google+.