At the start of the week Apple showed off some of the upcoming features in macOS HIgh Sierra, but the company's keynote by no means covered everything in the desktop OS update. We've been using the developer beta of macOS 10.13 for the last few days and scouring the web to uncover some of the hidden features coming down the pipe.

---
Tweak your photos, iOS-style
In its bid to make Apple your one-stop shop for all your photo needs, Apples made sure macOS High Sierra includes all the little improvements being added to Photos in iOS 11 later this year. Specifically, that means loop and bounce effects for your Live Photos for more GIF-like images

Open up Photos in macOS High Sierra, double-click on a picture and choose Edit, and you can see the new options in the menu in the lower-right corner, assuming you've taken a Live Photo in the first place. You also see the new editing features Apple has talked about.
G/O Media may get a commission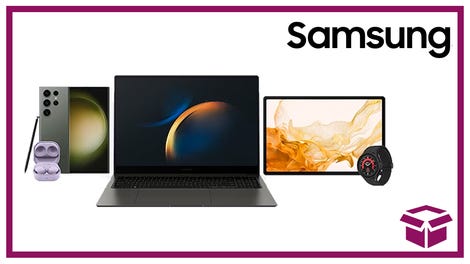 24 hour deals
Discover Samsung - Daily Deal
---
Always-on Reader mode in Safari
A bunch of improvements are coming to Safari with High Sierra, including auto-play video blocking and extra privacy features to stop companies from easily tracking you across the web. One feature Apple didn't mention explicitly is a new 'always-on' mode for Reader.
Reader strips out adverts and other fluff to leave just the text and key images on a page, and you can turn it on by clicking the icon on the address bar. In macOS High Sierra, you can also enable it permanently for specific sites from Safari Preferences under Websites.
---
Flight tracking in Spotlight
You've previously been able to track flights in macOS (and iOS) in a variety of ways, but with the release of High Sierra the functionality comes straight to the Spotlight search window—just type in a valid flight number to instantly pull up information about it.

If the plane's in the air you can see where in the world it is, and the preview screen also shows terminal numbers, estimated and actual times for departure and arrival, and the operating airline. If the plane hasn't taken off, you can still see the planned route.
---
Add tables in Notes
If you've ever wished you could drop a table right into the Notes app on macOS, you're in luck—High Sierra makes it possible! When you're inside a particular note, choose Format then Table or click the icon on the toolbar to drop a basic two-by-two table into the text.
The handles at the top of columns and end of rows let you format everything in those rows and columns at once, but otherwise formatting options are pretty thin on the ground. Also, you can now pin notes to the top of the interface, from the File menu or with a Ctrl+click.
---
Get Siri to queue up the tunes
Siri has some extra music tricks up its sleeve in macOS High Sierra. If you ask it to "play some relaxing music" or "play some party music" then it makes the appropriate choice from your iTunes library. You can also specify a particular genre, like rock or classical.

Siri will also apparently improve its choices as you go, though we've only been using it for a couple of days.
---
Record Live Photos in FaceTime
That's right—you can now fill in those awkward pauses in conversation in your video chats by snapping a Live Photo. As on iOS, these images are actually mini videos, so you get a couple of seconds either side when you play them back in the Photos app on macOS.
Snap a picture from the FaceTime interface and both you and the person you're talking to get a notification about the screen capture, so you can't use it for any sneaky snapping. After that, you can head to the Photos app to edit your conversation grab as normal.
---
Share files from iCloud Drive
A long-standing and hugely useful feature from services like Dropbox comes to iCloud Drive with macOS High Sierra: The ability to share files you've stored in the cloud with other users, as long as they're also signed up for Apple's iCloud service, of course.

Simply right-click or Ctrl+click on a file in your iCloud Drive in Finder, then choose Share and Add People to bring up the list of sharing options. Your chosen recipient gets a link to the file on iCloud on the web, and you get various settings for access and editing rights.
Hat tips to iMore, Redmond Pie, iDownloadBlog and Cult of Mac for spotting some of these features.