It was a great year for smartphones. Granted, most of the year's biggest devices were simply your typical annual refresh—specifically the iPhone and Pixel lineups. But they were all impressive enough that if you plan to upgrade to a flagship right now, there are quite a few decent options. Samsung also improved on its foldable devices this year, and if you were thinking of finally trying one out, this generation is the perfect time to start.
This year also had some bummers. The Nothing Phone (1), which received a ton of buzz for its LED-laced backside, turned out to primarily be a vanity project focusing on a mid-range device rather than a flagship one (it didn't even come to the U.S.!). Microsoft also did not end up releasing a third-generation Surface Duo, but who needs that when the Samsung Galaxy Z Fold 4 is perfectly fine and suited for what Android 13 has to offer? OnePlus was also middling this year—the OnePlus 10 Pro and 10T are good smartphones, but none of those models made our "best of" list.
If you're considering buying a new phone, here is our guide to buying a new Apple iPhone or Android smartphone, with options starting at $400.
What is the buying forecast: We're not expecting any new flagship phones for the rest of the year, but 2023 is fast approaching. Expect the marquee Samsung Galaxy S23 series to hit late winter/early spring, with its corresponding mid-ranger to follow soon after.
The editorial staff of Gizmodo independently tests and reviews each product found in our Buyer's Guides. If you purchase something using our affiliate links, G/O Media may earn a commission. Affiliate linking does not influence our editorial content.
G/O Media may get a commission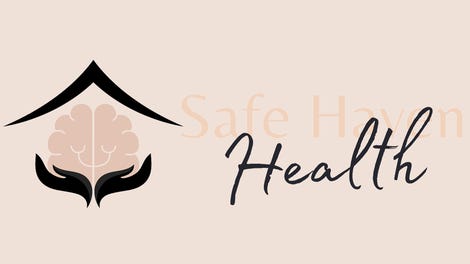 Addiction counseling
Safe Haven Health
---
The Best All-Around Phone(s)
If you're planning to upgrade to the best phone on either platform, you can't go wrong with the Google Pixel 7 Pro or iPhone 14 Pro. Both devices get you the best Android and iOS have to offer and are the most recent releases from each camp.
The Google Pixel 7 Pro ($899) is Google's flavor of Android, and it's the one to get if you're tied deeply within Google's ecosystem. It ships with the latest version of Android and the second-generation Google Tensor G2, which is the key to some of the Pro's unique AI smarts.

The iPhone 14 Pro ($999) pairs nicely with the new features of iOS 16—especially custom Lock Screens with the always-on display, which is only available on the Pro variant. The iPhone 14 Pro features Apple's improved A16 Bionic chip, which outperformed every smartphone Gizmodo reviewed this year in synthetic benchmark tests. The Pro is also part of the iPhone 14 family, which is the first iPhone line to offer car crash detection and emergency SOS via satellite. If you're the kind of person that treks out where service is minimal, the iPhone 14 Pro is worth considering for that feature alone.

If you're someone who hops platforms for camera hardware, it'll be a hard choice between the Pixel 7 Pro or iPhone 14 Pro. Both companies boast AI smarts that can help capture light in dark places and steady the frame rate while slow-panning video. Both phones also have similar hardware configurations. They each offer three lenses, including a telephoto lens, with a maximum of 30x digital zoom on the Pixel 7 Pro and 15x on the iPhone 14 Pro. Both are capable of incredible night photography. All you have to do is remember the tripod.
---
The Best Phone Value
There isn't a better deal for Android users than the Google Pixel 6a. Not only does it boast the new look of the other Tensor-powered Pixels, but it uses the same chip as last year's excellent Pixel 6, too. That makes the Pixel 6a a steal: it has all the best parts of a Google flagship without the price tag. It's stylish, offers unique features facilitated by the Tensor chip, and will receive timely software updates directly from Android headquarters—that's not something third-party Android devices can flaunt.
The Pixel 6a has a surprisingly strong camera for its price point. It's almost on par with last year's Pixel 6 flagship series. You'll notice the most difference between price points as you're taking night shots, as the Pixel 6a doesn't have the glass to capture quite as much light as its pricier counterparts. If you're looking for a smaller Android phone, the Pixel 6a has a 6.1-inch screen in a category typically dominated by giant devices.
Despite its attractive pricing, there are some drawbacks to the Pixel 6a. For one, the meager 128GB of storage will fill up fast if you shoot lots of videos. The phone's display is also limited to a 60Hz refresh rate, which is great for battery life, though it means animations will move less smoothly than on expensive devices. If the phone's refresh rate is a concern, the Samsung Galaxy A53 5G is also in this price range and features a punched-up display with a 120Hz refresh rate.


Also Consider: iPhone SE ($430)
The Apple iPhone SE is the cheapest way to get a brand-new iPhone. Like the Pixel 6a and its flagship counterpart, it offers everything you could want from an iPhone, so long as you don't mind its tiny 4.7-inch screen. You could get an iPhone from the last few generations instead for around the same price, but you'd be getting an older processor and less runway on software updates. The iPhone SE has the upside of running Apple's A15 Bionic chip, which makes it nice and speedy, just like its bigger siblings. And while it doesn't have Face ID, it does have Touch ID for added biometric security, plus a battery pack that can handle a full day of active use.
---
The Best Big Phone
Sometimes I miss the 100x zoom on the Galaxy S22 Ultra—sincerely! I like to bird watch and scope around for planes, and capturing evidence of your time out with the telephoto lens is easier here than on anything else. The iPhone 14 Pro and Pixel 7 Pro can zoom in quite a bit, sure, but they can't zoom into the moon! The Galaxy S22 Ultra can, because it has a dedicated 108-MP camera, plus two telephoto lenses—one with a 3x optical zoom and one with 10x. That second telephoto lens enables the Ultra's 100x digital Space Zoom feature.
The Galaxy S22 Ultra is the second reincarnation of the beloved Galaxy Note, so it also lets you use a stylus on its gigantic-but-gorgeous 6.8-inch 120Hz AMOLED display. You can use it to write, draw, crop images off the screen, or as a remote for taking selfies. The Ultra isn't a phone for everyone, but folks looking for the end-all, be-all device can take advantage of the smartphone's built-in desktop mode to run applications on the big screen in a pinch.

For devoted iOS users, the big-ass iPhone 14 Pro Max is the way to go if you can afford it. The iPhone 14 Pro Max is the same phone on the inside as the smaller-sized iPhone 14 Pro. It features the same A16 Bionic chip, triple array camera system, and integrated car crash detection and emergency SOS capabilities. But where it stands out is in its eye-catching Deep Purple color—though its other color variants are stunning, too. The 6.7-inch Super Retina XDR OLED display is another excellent way to showcase your creations with iOS 16's customizable Lock screens. And the iPhone 14 Pro Max has a whopping 24-hours of battery life.
---
The Best Foldable Phone
If you're going to buy a foldable, let yourself commit: buy the Samsung Galaxy Z Fold 4. Of all the devices I reviewed this year, the Z Fold 4 remains my number one choice for daily use. But that's also because, deep inside, I prefer using a tablet for everyday tasks like reading, watching videos, and trudging through email. I like the "widescreen" effect that you get with the 7.6-inch tablet interface on the inside and that I can fold down the smartphone to a 6.2-inch device I can drop into my bag and move about life with. And yes, this phone is a ton of money. But there have been some successful reports of discounts by trade-in.
The Galaxy Z Fold 4 has an impressive list of offerings since it's supposed to be the end-all, be-all foldable device: high-resolution AMOLED displays, a three-camera array that compares to Samsung's flagships, 12GB of RAM, up to 1TB of storage, and IPX8 water resistance–not something you typically expect from a device that perforates. It also runs the latest version of Android; the Z Fold 4 shipped with Android 12L, and it will eventually receive an upgrade to Android 13, which packs more tablet-friendly interface elements than past versions.