There's a gobsmackingly diverse slate of comics hitting stores over the next three months. Here's a sneak peek at some of the newest series under the summer sun. What's on the docket? Doctor Who aboard the Enterprise, new League of Extraordinary Gentlemen, Nick Fury acting salty, and Jesus Christ's clone's reality show.
MAY 2012
First off, Garth Ennis returns to his cigar-chomping, prostitute-loving, Cold War take on Nick Fury with Marvel's Fury Max. Goran Parlov's on art, and here's the quick and dirty:
In the wake of World War II, Fury is fast running out of battles to fight. But the world's superpowers are gearing up for a new kind of war and they'll need a man like Fury to win it.
Other Marvel books out this month include the New Mutants/Journey Into Mystery crossover Exiled, the monthly debut of Brian Michael Bendis and Michael Avon Oeming's all-ages superhero series Takio, and more Avengers Versus X-Men permeating oodles of comics.
G/O Media may get a commission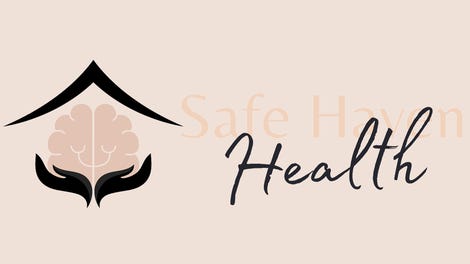 Addiction counseling
Safe Haven Health
On the DC side of things, there's the second wave of the New 52 books. The roster for this includes Earth Two (May 2), World's Finest (May 2), Batman Inc. (May 23), the China Miéville-penned Dial H (May 2), G.I Combat (May 2), and The Ravagers (May 30). Chip Kidd and Dave Taylor also collaborate on the Gotham City architecture fable Batman: Death By Design (May 30)...
As chairman of the Gotham Landmarks Commission, Bruce Wayne has been a key part of this boom, which signals a golden age of architectural ingenuity for the city. And then, the explosions begin. All manner of design-related malfunctions–faulty crane calculations, sturdy materials suddently collapsing, software glitches, walkways giving way and much more–cause casualties across the city. This bizarre string of seemingly random, unconnected catastrophes threaten to bring the whole construction industry down.
...and Vertigo's Mystery in Space anthology (May 2, above) looks particularly enthralling:
Journey to the edge of the abyss with Michael Allred! Arrive in the middle of an intergalactic space heist with Paul Pope! Plus: Broken hearts will be cryogenically frozen, a zero-gravity menage á trois will be compromised by aliens, and solar systems will spiral out of control [...]
Speaking of spacetime shenanigans, IDW's Star Trek: The Next Generation/Doctor Who: Assimilation² crossover comic is out to boot. Here's the rundown on that:
When the Federation's most terrifying enemy strikes an unholy alliance with one of the Doctor's most hated antagonists, the result is devastation on a cosmic scale! Spanning the ends of space and time itself, Captain Jean-Luc Picard and the crew of the USS Enterprise find themselves joining forces with the Doctor and his companions, with the fate of the galaxy hanging in the balance!
Sam Humphries and Francesco Biagini release the reality-hopping series Higher Earth ("Heidi, a girl born in garbage. Rex, a soldier gone rogue. The only thing between them and their destiny is an empire of a hundred different Earths, across a hundred alternate timelines.") Finally, Matt Kindt releases his new telepathic espionage book Mind MGMT for Dark Horse on May 23:
Reporting on a commercial flight where everyone aboard lost their memories, a young journalist stumbles onto a much bigger story, the top-secret Mind Management program. Her ensuing journey involves weaponized psychics, hypnotic advertising, talking dolphins, and seemingly immortal pursuers, as she attempts to find the flight's missing passenger, the man who was Mind MGMT's greatest success-and its most devastating failure. But in a world where people can rewrite reality itself, can she trust anything she sees?
JUNE 2012
A few months ago, it seemed incredibly strange that we could live in a world where Before Watchmen exist, but lo, here they are. The slate kicks off with Darwyn Cooke's Minutemen on June 6 — here's our interview with him about this project.
And while we're on the topic, Alan Moore and Kevin O'Neill's final installment of The League of Extraordinary Gentlemen: Volume III is out from Top Shelf. Here's the synopsis of the final chapter, 2009:
The narrative draws to its cataclysmic close in London 2009. The magical child whose ominous coming has been foretold for the past hundred years has now been born and has grown up to claim his dreadful heritage. His promised aeon of unending terror can commence, the world can now be ended starting with North London, and there is no League, extraordinary or otherwise, that now stands in his way. The bitter, intractable war of attrition in Q'umar crawls bloodily to its fifth year, away in Kashmir a Sikh terrorist with a now-nuclear-armed submarine wages a holy war against Islam that might push the whole world into atomic holocaust, and in a London mental institution there's a patient who insists that she has all the answers.
From Dark Horse, there's the Brian Wood and Kristian Donaldson environmental apocalypse series The Massive (June 13, more at these links) and Gilbert Hernandez's zombie book Fatima: The Blood Spinners (June 20):
A drug called "spin" offers the wildest trip imaginable, followed by its users' inevitable, rapid deterioration into undead flesh eaters. Despite the side effect, the drug is so popular that the human population is dying out! With no cure to be found, the beautiful, lovesick Fatima may be the only thing standing between the survivors and the apocalypse.
IDW is releasing new Mars Attacks and KISS series (and reprinting a collection of Marvel's ancient KISS comics in what is clearly the most meritorious release of the summer). Finally, Marvel's releasing the cross-dimensional Spider-Men crossover, a new Man-Thing story by Steve Gerber (The Infernal Man Thing), and Mark Millar's Hit-Girl miniseries.
JULY 2012
July 3 marks the debut of Anthony Bourdain, Joel Rose, and Langdon Foss' dystopian foodie graphic novel Get Jiro! ("In a not-too-distant future L.A. where master chefs rule the town like crime lords and people literally kill for a seat at the best restaurants.") July 11 sees the release of Sean Murphy's DC/Vertigo miniseries Punk Rock Jesus. From the words on the tin:
J2, the TV series starring a clone of Jesus Christ, causes chaos across a near-future United States [...] J2 causes outrage and adulation. Religious zealots either love or hate the show, angry politicians worry about its influence on the nation, and members of the scientific community fear the implications of cloning a human being at all – let alone the Son of God. And what effect will this all have on Gwen, the young woman who is selected, through an American Idol-style process, to be the mother of the new Messiah? All this leads to the hiring of Thomas McKael, the clone's bodyguard and a former IRA operative with a turbulent past who must protect the new Messiah – a baby who captivates the world, but grows up to become an angry teenager.
Also out from DC is the character spotlight book National Comics (July 25), in which Jeff Lemire and Cully Hamner showcase Kid Eternity. For Marvel, the aforementioned Bendis and Oeming kick off Powers: FBI...
[Deanna] Pilgrim is now a federal agent and dealing with the biggest powers cases in the entire country. But will this new life close the closet full of skeletons she carries with her? (Absolutely not!) And what does this mean for her old partner, Walker?
...whereas Kelly Sue DeConnick and Dexter Soy helm a new Carol Danvers series with Captain Marvel (left). Other July offerings from Marvel are the Space Punisher miniseries and the dimension-hopping X-book X-Treme X-Men. Dark Horse is publishing Axe Cop: President of the World (July 25), and Image has hit the one-hundredth issue of The Walking Dead (July 11). Marceline from Adventure Time also receives her own miniseries this month.
Finally, Mark Andrew Smith (Gladstone's School for World Conquerors) and James Stokoe's (Orc Stain) rad-looking baseball horror book Sullivan's Sluggers is out July 10 from Image:
Long past their former glory, the minor league Sluggers get an invitation to play a baseball game in a cursed small town. After the 7th inning stretch, the sun goes down, and the dysfunctional teammates find themselves fighting for their lives against a town of flesh-eating monsters! Now, it's up to coach Casey Sullivan to put down the booze, step up to the proverbial plate, and help his team escape from being the next dish in the town's terrifying feeding frenzy!
Some other graphic novels coming down the pike are the full-color reprint of Scott Pilgrim's Precious Little Life (August 8), the 1,536-page Invisibles omnibus (August 15), and Walt Simonson's Batman graphic novel The Judas Coin (September 18).