Alice Krige's Borg Queen oozes sensuality and creepiness in this new poster from Mondo, the Alamo Drafthouse's collectible art boutique. We're bringing you an exclusive first look at the Star Trek: First Contact poster before it goes on sale Thursday.
We brought you an exclusive look at one of Mondo's Star Wars posters before it went on sale a while back, and now here's a Star Trek counterpart.
This First Contact poster is the work of artist Ken Taylor, and it's the first Mondo Star Trek poster to focus on one of the movies instead of an original series episode. Says Mondo creative director Justin Ishmael:
The first two releases in our STAR TREK series focused on episodes from the original series. SPACE SEED and THE TROUBLE WITH TRIBBLES both featured iconic characters and creatures, so we decided to focus on one of the most recognized and loved of all STAR TREK characters...the Borg. Not only are the Borg incredibly interesting and visually stunning, but they function as a cohesive unit with the queen as their leader.
The most recent Mondo Trek posters, a pair of "Trouble With Tribbles" images focusing on Spock and Uhura, sold out in just 10 minutes.
As we mentioned, the First Contact poster goes up for sale on Sept. 2 at MondoTees.com, and the best way to get the heads up is probably to follow @MondoNews on Twitter.
G/O Media may get a commission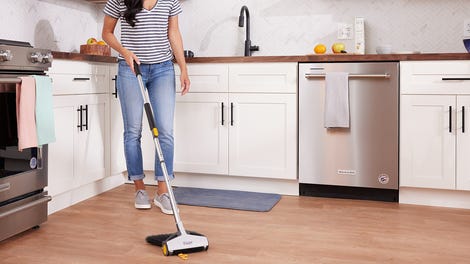 BOGO 50% Off
Flippr - BOGO 50% Off
Check out an ultra high-res version of the First Contact poster below, plus the previous posters in Mondo's Star Trek series. (As always, you can right-click "full size" and select "save link as" to save the high-res version.)
Star Trek: First Contact. Art by Ken Taylor.

Star Trek: The Trouble With Tribbles. Art by Olly Moss

Star Trek: The Trouble With Tribbles. Art by Olly Moss

Star Trek: Space Seed. Art by Martin Ansin